Rita Mcloughlin, former Volunteer Coordinator at London Friend
To mark Volunteers' Week 2022 (1-7 June), an annual event in recognition of volunteers' contributions to our communities, we're celebrating the work of our former Volunteer Coordinator Rita McLoughlin.
Rita (she/her) has recently retired after 12 years of outstanding and inspiring work at London Friend. During her service with our volunteer-led charity, she has contributed immensely to the recruitment, development, and engagement of our 100-strong network of committed volunteers which led to London Friend's receiving The Queen's Award for Voluntary Service in 2016.
The Queen's Award for Voluntary Service is the highest award given to local volunteer groups across the UK to recognise outstanding work in their communities and is the equivalent of the MBE for voluntary groups.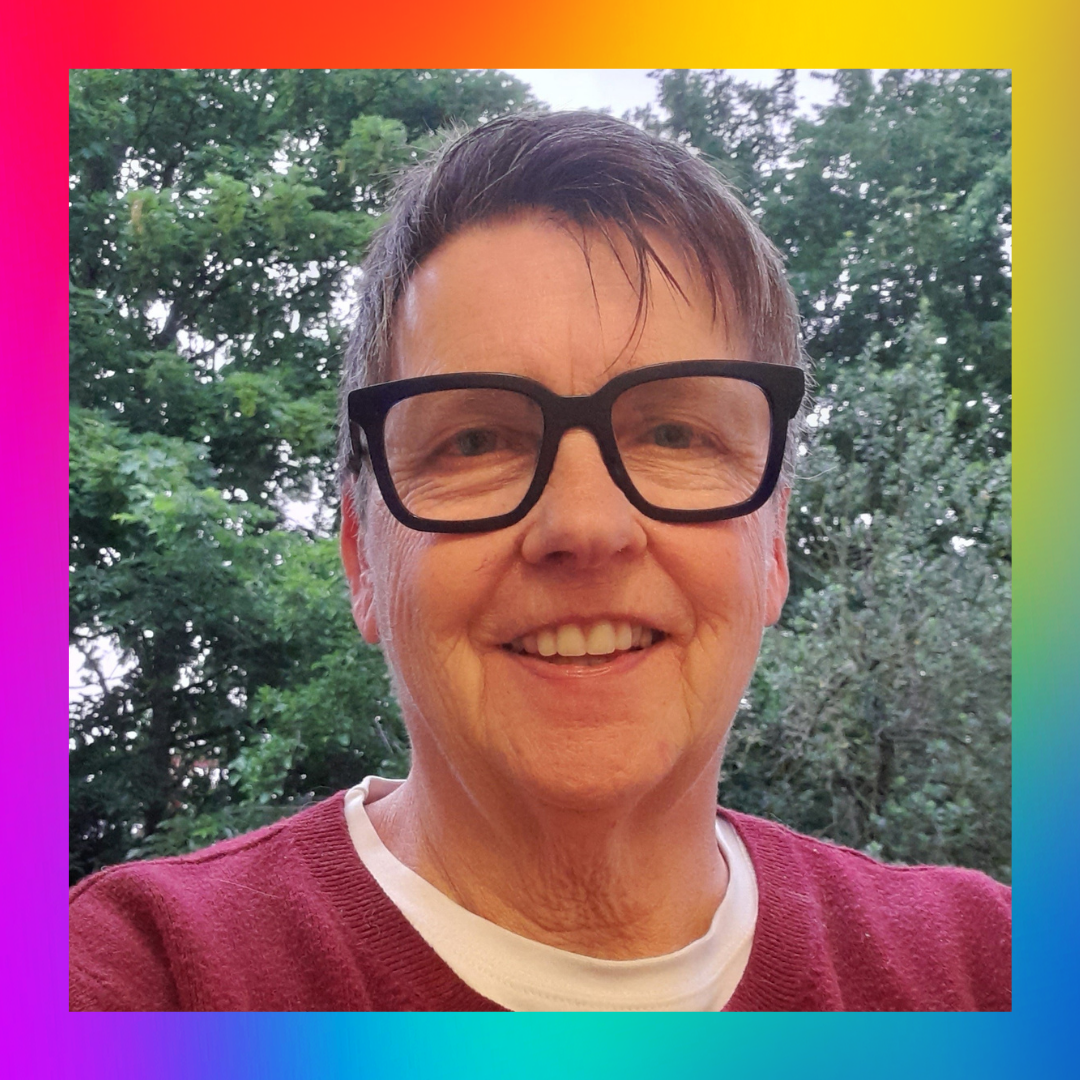 We asked Rita about her role with London Friend and her work to support the LGBTQ+ community in London
I worked for London Friend for 12 years as the Volunteer Coordinator, before retiring in 2021.
London Friend has always been a support to London's LGBTQ+ communities, but with the merging of Antidote (our Drug and Alcohol service) and the further development of the counselling service, we saw the organisation develop into the force it is today.
Over the 50-year life of the charity, hundreds of LGBTQ volunteers have given their time and commitment to the organisation delivering services across London Friend.
When I started at London Friend, only 23 volunteers were actively contributing to the services. When I left, it was close to 100.
I feel privileged over my years as a Volunteer Coordinator, recruiting and organising (some would say bossing), to have met and learnt from so many amazing people.
One of the most rewarding aspects of my work was meeting Londoners who had found London Friend in their own time of need – when they were coming out, wanting to explore their sexuality or gender or to seek support for their mental health or addictions – and who wanted to give back to the communities and the organisation who supported them.
What is the change you'd love to see in our community?
What would I wish for all LGBTQ communities in the future? Coming together to continue to campaign together for equality for all.

Thanks to National Lottery players