Chemcheck
Chemcheck is a groupwork programme for gay and bisexual men engaged in chemsex
Chemcheck is an initiative combining the experience & knowledge from the teams at Antidote & Burrell St Sexual Health Service. It is a 6 week programme designed specifically to help you address questions, concerns or possible issues around your chem use in a friendly, safe non-judgemental environment.
Who is it for?
Chemcheck is for men 18+ who identify as a Gay, Bi, trans or MSM (men who have sex with men). The group is aimed at people looking at how they can take steps to ensure greater control over their use & would like to explore some of those issues which could potentially lead to more problematic use.
What does it involve?
Chemcheck is a group programme which runs over 6 weeks on Tuesday evenings from 6-8pm. We will explore a series of subjects which will help you to understand and explore issues such as:
Making Changes
Self Esteem & Confidence
Sex & Sexuality
Relationships & Intimacy
Negotiating Boundaries
Relaxation & Stress Management
Chemcheck is an opportunity for you to explore your attitudes & behaviours in relation to chem use in a safe, supportive space. To ensure that you get the most out of the programme it is advisable that you commit to all 6 sessions.
Referral Criteria
You are welcome to self-refer or we can accept referrals from your keyworker or other professionals who may be involved in your care. Chemcheck is a group programme and may not be suitable for everybody. For further information or if you would like an informal chat please call 020 7833 1674 or email antidote@londonfriend.org.uk
Where?
All Chemcheck sessions take place at Burrell St Sexual Health Centre, 4 – 5 Burrell St, London SE10UN
Chemcheck is part of Rise, a programme of HIV prevention work funded by the London Boroughs of Lambeth, Southwark and Lewisham. Priority for places will be given to male resident in these boroughs.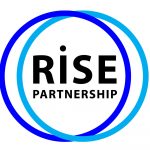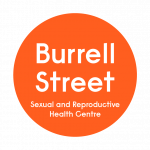 You can access a list of our services or contact us by email to discuss your needs: antidote@londonfriend.org.uk.
Antidote helpline:  Contact us to discuss your drug or alcohol issues on 020 7833 1674 (10am-6pm, Monday to Friday). Ask for someone from the Antidote Team.