Refugees & Asylum Seekers
Please note that London Friend does not provide any legal support for LGBT asylum seekers or refugees and we do not provide any supporting letters for legal cases. London Friend welcomes any LGBT asylum seekers and refugees to access our social and support services.
Legal Immigration Advice
We suggest contacting Rainbow Migration for specialist immigration support and legal advice. You can email them on hello@rainbowmigration.org.uk, or find them on twitter @rainbowmigrants.

Say it Loud Club
From April 2017 to July 2018 London Friend worked in partnership with Say It Loud Club to provide social, emotional and educational support to LGBT asylum seekers and refugees. The funding for this work has now ended. Say It Loud Club will continue to provide support for LGBT asylum seekers and refugees independently of London Friend and can be contacted through their website.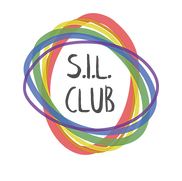 Islington Mind - Outcome
Additionally, Outcome is a service from Islington Mind which provides further support for LGBT refugees and asylum seekers with a variety of specific groups including social, support and creative activity groups. Go to their website or call them on 020 7272 5038.

Mental Health and Psychological Support (MHPSS) Directory for Refugees and Migrants in London
This is a free resource which provides valuable information about over 120 London-based organisations providing mental health and psychosocial support. It can be used by both refugees and migrants themselves, as well as by those who need to refer others to relevant mental health and psychosocial support services in and around London.
You can download the Directory for free via the project website: https://www.kcl.ac.uk/research/mhpss-directory