Carla Ecola, queer homelessness activist, founder/director of the Outside Project, London's LGBTIQ+ Community Centre, Shelter and Domestic Abuse Refuge
Carla Ecola (they/them) is the founding Director of The Outside Project, an LGBTIQ+ Centre based in Borough, London. The Outside Project opened the UK's first LGBTIQ+ Shelter in 2017.  They also founded the UK's first LGBTIQ+ Domestic Abuse Refuge - STAR Refuge - during the COVID19 pandemic.
The Outside Project is an LGBTIQ+ Community Shelter, Centre and Domestic Abuse Refuge in response to those within the LGBTIQ+ community who feel endangered, who are homeless, 'hidden' homeless and feel that they are on the outside of services due to historical and present prejudice in society and in their homes.
The project was inspired by Carla's own experience of homelessness in London for several years during their twenties and seeing its impact on the community as a homelessness outreach worker in their mid-20s.
Setting up Britain's first Shelter for LGBTQ+ people has been done in consultation with a range of organisations in the sector such as Stonewall Housing, Housing Justice, and Homeless Link, along with Carla's colleagues who worked in the sector.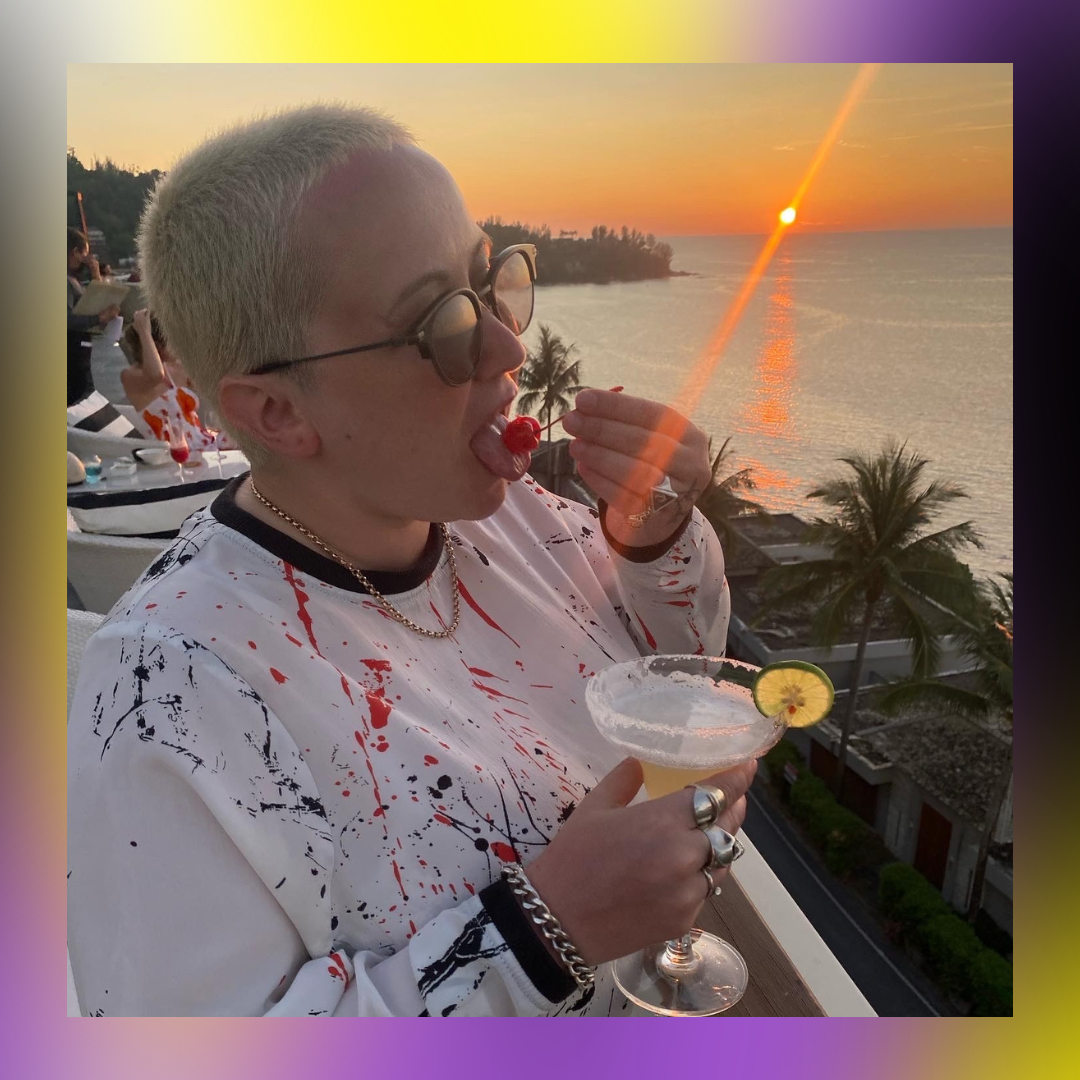 We asked Carla to talk about their inspirational work as a queer homelessness activist and campaigner for safe queer spaces provision
The Outside Project is a mix of different spaces that would've helped me and my own queer family at different stages of our lives had they existed. 
I re-imagine life visiting Cafe Queero, living at the Shelter, visiting our LGBTIQ+ Centre for dinner, making positive friendships, joining the sports, creative or support groups and then making my own space with the help of Queer Leaders Forum. 
We started this project when I was 30 years old, so it is definitely growing with me. 
People walk into The Outside Project, check what's in the fridge and take their shoes off. I love that. I'm really pleased to see people finding their own queer family and having a more positive journey. I love being a part of this growing community and I'm excited about our future adventures. 
What is the change you'd love to see in our community?
Radical kindness towards outsiders. How do we have this mantra in our community of 'live your authentic life' and then treat people so wildly different? 
Strength to set boundaries, challenge behaviour and look out for each other in order to make our community a safer space. 
Keep safe
Other useful links:
Links to affordable hotel / backpackers:
London Hostel Association  OYO Hotels

Thanks to National Lottery players