Julie Walkling, former volunteer coordinator at London Friend
Julie (she/her) was Volunteer Services Coordinator at London Friend from July 1991 – Sept 1995, working with 150 wonderful volunteers for 3 days a week. For a while, she was also the cleaner!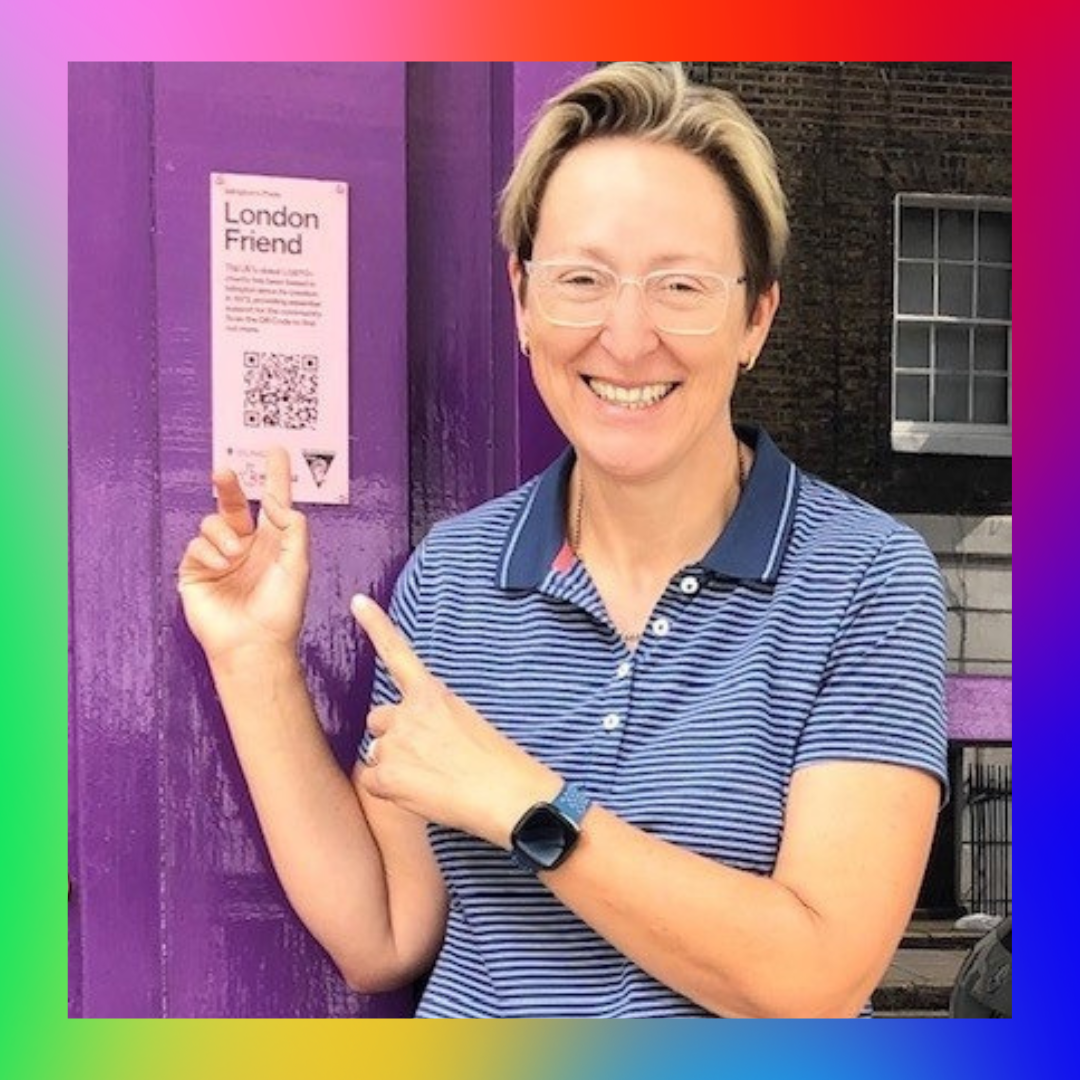 We asked Julie to talk to us about her work and motivation to support the LGBTQ+ community in London and beyond
I came out in 1983 at a time when there was much hostility and discrimination toward the gay community. Having had a challenging time coming to terms with my sexuality and with a keen sense of politics, I decided that I would rather 'die on my feet than live on my knees' and decided to be very out.
I became a volunteer at Spare Rib magazine in 1984, then in 1985 joined what was then London Gay Switchboard and became a volunteer, licensee and founding member of the Management Committee at the London Lesbian and Gay Centre.
I also joined the Lesbian Strength March organising committee and was Head Steward for several years as coming from a Police family, I would be treated with respect, unlike others in those days.
Having had highly valued mental health support from the Bromley Y when coming out, and wanting to give back, in the late 1980's I started to train as a Counsellor, qualifying in 1991 and working part-time at the Bromley Y alongside my London Friend role.
I then moved to the University of North London (now London Met) as a Counsellor and found a new passion for supporting students from less advantaged backgrounds as well as continuing to champion equal rights.
I have now worked as a senior manager in higher education since 1999, with a continued commitment and zeal for the transformational power of higher education as well as the importance of equality, diversity, and inclusion.
Image 1: Julie in front of London Friend, 86 Caledonian Road, August 2022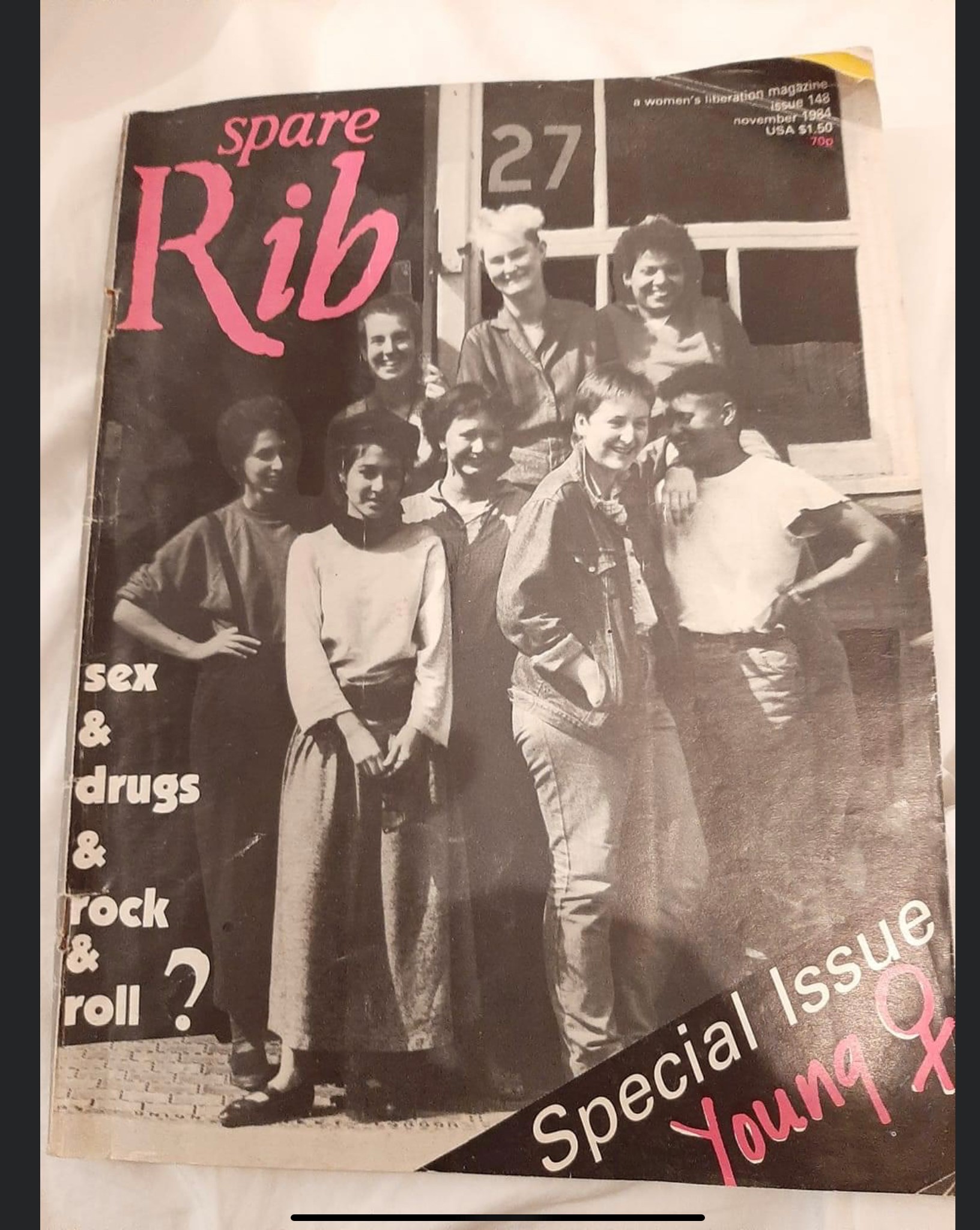 What was your experience as a volunteer coordinator at London Friend in the early 90s?
I loved my time at London Friend. It was such a special place as in those days, it was very tough to be open about your sexuality and so many people were isolated. London Friend provided a safe, welcoming, and friendly place to meet other members of our community as well as to seek help.
It was such a space of belonging, whether you were a visitor, volunteer, or worker and somewhere you could be yourself and feel valued. I'd also want to give a big round of applause to all the brilliant volunteers who gave their time, energy, and resourcefulness to make such a great place.
Image 2: Julie (the second one from the right) on the cover of Spare Rib Magazine, November 1984, Courtesy of The British Library
What is the change you would like to see in our community?
Despite the progress on equality, there is still a long way to go and there is still no guarantee that we will not have the rights we have won so far, taken away. I hope as a community we can hold onto our common ground, with respect for difference, and continue to fight for a compassionate and inclusive society.

Thanks to National Lottery players