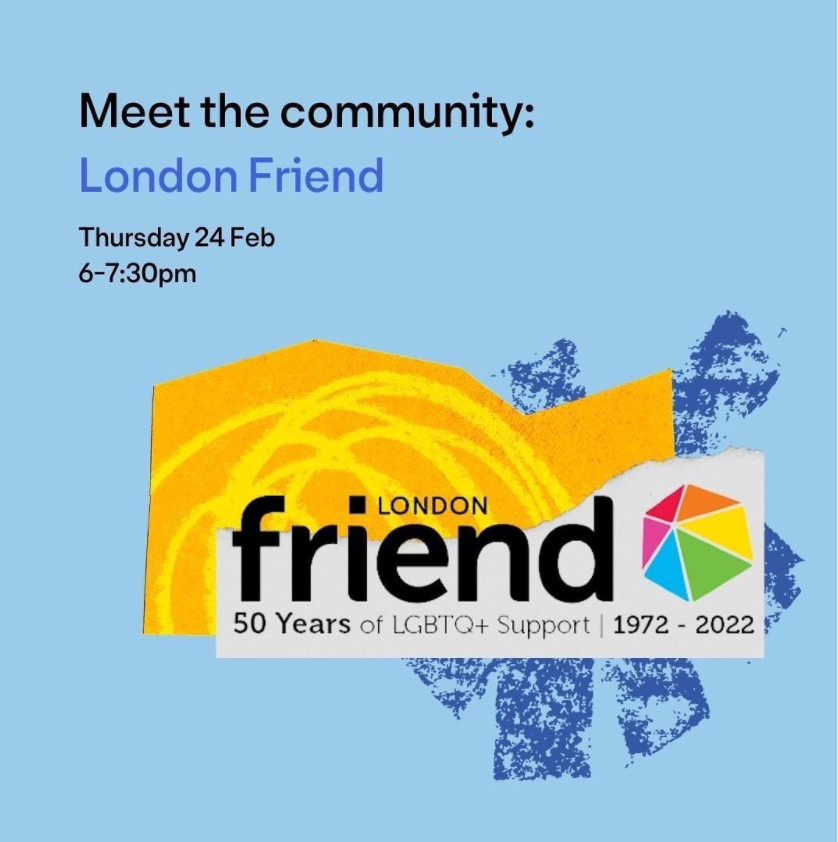 As part of our 50th-anniversary celebrations and to mark LGBT+ History Month as the UK's oldest LGBT charity, we're thrilled to invite you to 'Meet the Community: London Friend' get together, hosted by our friends at London LGBTQ+ Community Centre
Our CEO Monty Moncrieff MBE and the team will talk about the services we provide in our communities and explore the impact of our work which remains at the heart of LGBTQ+ mental health support in London today. We'll also map out our plans to celebrate our history and heritageb told by our volunteers and through our archives.
Come along to say hello, meet our friendly team and grab a delicious alcohol-free drink from Club Soda, the mindful drinking movement.
When: Thursday 24th February, 6-7.30 pm
Where: 60-62 Hopton Street, London SE1 9JH
Admission Free, sign up here

Thanks to National Lottery players