Mark Healey, CEO of anti-hate crime charity 17-24-30 National Hate Crime Awareness Week  
Mark (he/him) is a hate crime campaigner, CEO of the remembrance and hate crime prevention charity '17-24-30 No to Hate Crime Campaign' and the founder of National Hate Crime Awareness Week (8-15 October 2022) challenging prejudice and spreading a message of H.O.P.E.
HOPE stands for Hate Crime Awareness, Operational Response to Hate Crime, Prevention of Hate Crime and Empowering Communities to Report Hate Crime and Access Victim Support Services.
Mark was awarded the Edwin Shuker Upstander Award at the first National Hate Crime Awards for countering hate, intolerance and prejudice and making a positive difference in communities. The award ceremony was held in central London on the 17th of November 2016.
He also received the Points of Light award in June 2015 for his immense contributions and voluntary work in tackling hate crime in the community and has been included in the Independent On Sunday's Pink List 2012, after he carried the Olympic flame during the 2012 Games torch relay back in July the same year.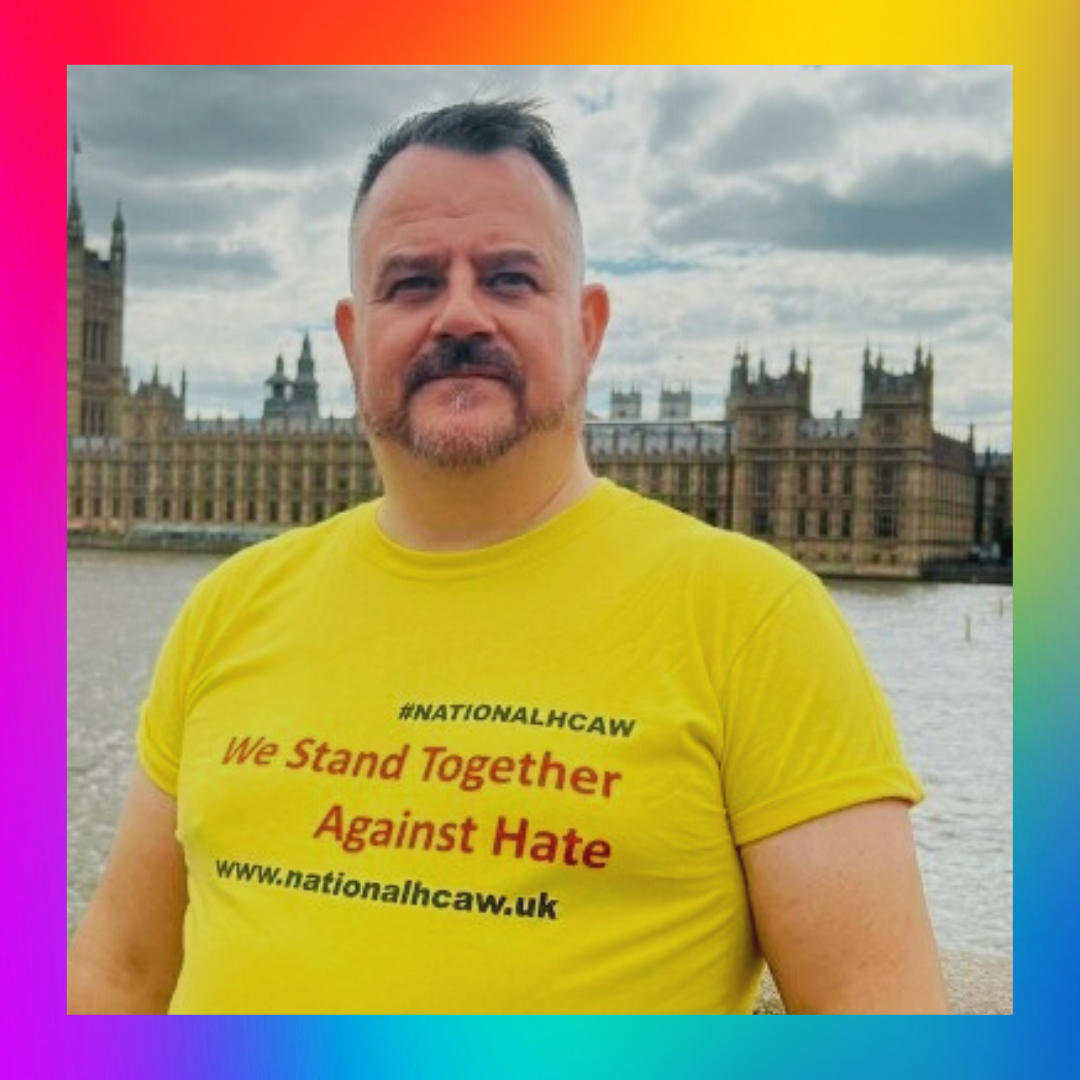 We asked Mark to talk about his inspirational work as a hate crime campaigner, and his motivation to raise awareness, tackle hate crimes and prejudice and create a safe space for all in the LGBTQ+ communities.
I've been a victim and a survivor of homophobic hate crime and sexual abuse, so I know first-hand the horrific impact that it has on people's lives. This is why I am passionate about doing what I can to prevent hate crime and abuse, support the development of an inclusive LGBT+ community and signpost people to the advice and support services including London Friend, that they need.
I founded 17-24-30 in March 2009 to mark the 10th anniversary of the London Nail Bomb attacks on Brixton, Brick Lane, and Soho – to ensure that the April Acts of Remembrance mark these anniversaries continue.
It is important to remember those we have lost, stand in solidarity with those who need our ongoing support and educate future generations in the hope that we can prevent these attacks from happening again.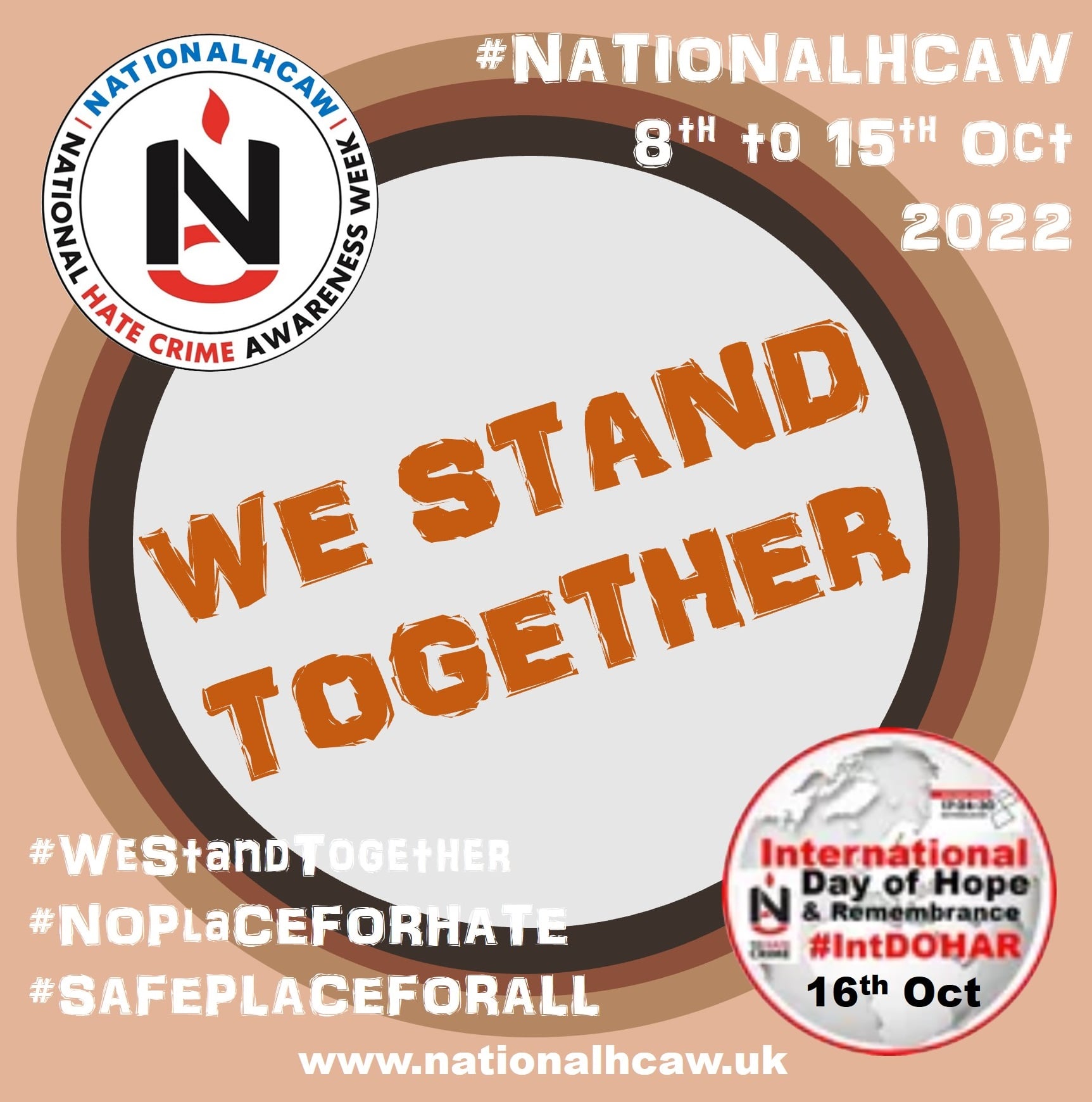 In October 2009, after the death of Ian Baynham following a homophobic attack in Trafalgar Square, I and others organised the first London Vigil against Hate Crime which inspired a number of vigils around the world. In 2012 these vigils evolved into what we now know as National Hate Crime Awareness Week – a national week of action to encourage the authorities (Government, Police and Councils), key partners and communities affected by hate crime to work together to tackle local hate and prejudice across the UK.
As Ian's mum said after the first London Vigil against Hate Crime attended by over 10,000 people – "At least people cared about my son" – that is what my work is about, ensuring that people know that we care, and we are working to bring our communities together to ensure that there is no place for hate – creating a safe place for all.
What is the change you'd like to see in our community?
The change I would like to see, is an end to hate crime but whilst we work towards that goal, I'd like to see more LGBT+ people and our allies volunteering with us to help build a strong and vibrant anti-hate/inclusive pro-love network across our community so that we can ensure our community's safety at the worst of times and come together in celebration at the best of times. 

Thanks to National Lottery players