Daniele Lul, Co-Founder and Community Engagement Director at Parapride
Daniele (he/him) is the Co-founder and Community Engagement Director of Parapride, a non-profit organisation that focuses on the intersection between disability and LGBTQ+.
ParaPride is an empowering charity working to create inclusive events and social opportunities that cater specifically to the needs of all those living with disabilities, impairments, alternative needs and different health conditions in the LGBTQ+ community.
They also work with venues and other social spaces to help them become more aware of the unique needs of the LGBTQ disabled community.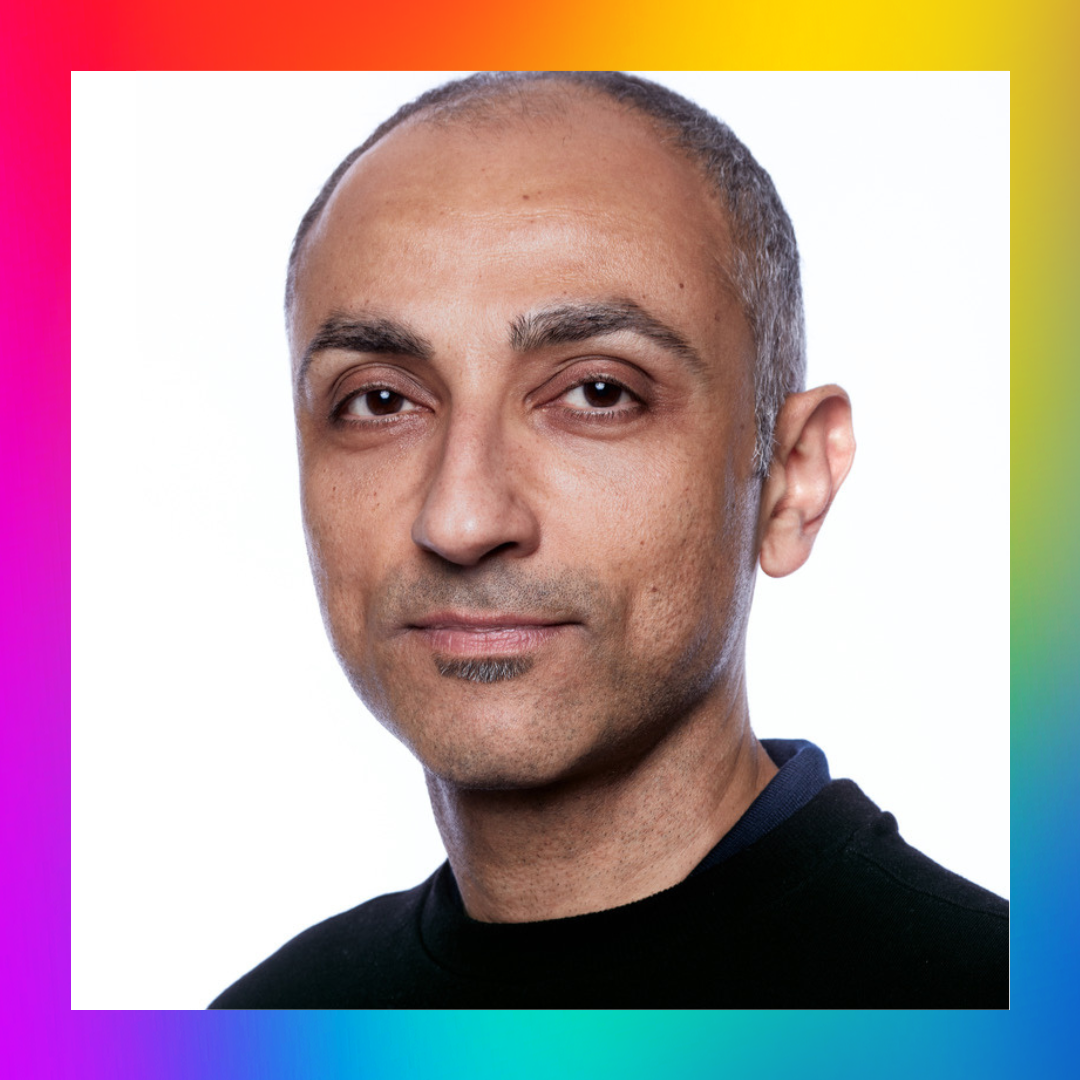 We asked Daniele what motivates his inspirational work and advocacy for inclusion, visibility, and awareness of the needs of all those living with disabilities, mental health and chronic health conditions and impairments in the LGBTQ+ community.

My name is Daniele Lul, my pronouns are he/him. I'm the Co-Founder and Community Engagement Director of ParaPride, a non-profit organisation that focuses on the intersection of being disabled and LGBTQ+.
I'm a disabled gay man, a person of colour, I'm an immigrant from Italy, living in London and my ethnic background is from Eritrea. My disability is very physical, I'm a double lower leg amputee and I walk on prosthetic legs. I've been an amputee since 2016 after having meningitis and septicaemia.
Since acquiring my disability, I became increasingly aware that the LGBTQ+ community often perceives disabled people in society as the vulnerable community in need of special care.
© Denis Robinson | http://denisrobinson.co.uk 2021
This is not a true reflection of who we are. Our intersectional community has always existed. We are resilient, talented, creative, beautiful, and sexy, and we want to be visible and feel empowered by our differences.
My experience in the mainstream gay community - pre-disability - hasn't always been very positive or welcoming. I could feel the pressure of having to appear a certain way in order to feel included. There was no space for anyone who was disabled, older, etc. Based on my experience it was a very divided community dominated by cis-gendered white gay men who were abled-bodied.
How does the lack of visibility and inclusion in our communities impact the mental health of LGBTQ+ disabled people?
Looks & status have always played a big part in the gay lifestyle. This stereotypical image based on looks & status is often promoted and perpetuated by the media. This can be a very isolating experience for anyone who doesn't fit in the stereotypical image, and this has impacted the lives and mental health of many LGBTQ+ people, particularly the disabled community who is often misrepresented and portrayed as a charity case.
Being LGBTQ+ and disabled can feel isolating, we can feel unwelcome in LGBTQ+ spaces because of our disability, or different from other disabled people because of our sexual orientation or gender identity.
Our disability is still seen as the main cause of us being unable to participate fully in society. ParaPride wants the LGBTQ+ community to embrace and help us promote the fact that we are only disabled by the barriers in society.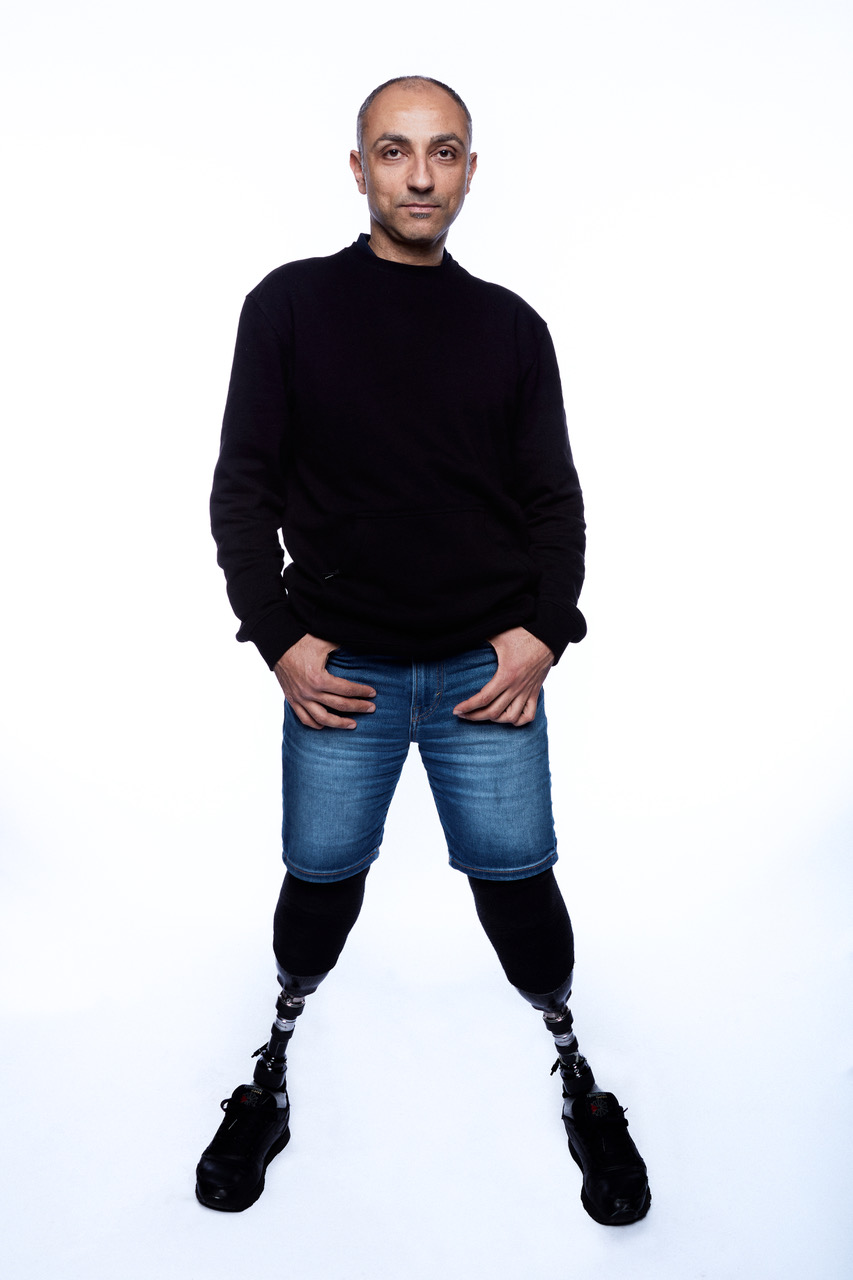 The need for Parapride came from this very evident need to address the lack of inclusion for disabled people within the LGBTQ+ community; a need for more accessible LGBTQ spaces; and a need to promote body positivity and be able to celebrate that.
Today, ParaPride is an empowerment charity that advocates for the visibility, education, and awareness of disabled LGBTQ+ people. We are a young grassroots organisation entirely run by volunteers and our lived experiences stand at the core of our charity values.
We support our work by producing inclusive events that cater for different types of disability; also, by working with venues and other social spaces to produce inclusive events and activities; and by promoting information and resources, and awareness training for better consideration of the obstacles faced by our intersectional community.
Tell us more about organising the first known disabled Pride and about running 'Dis-section' events on disability/LGBTQ+-related topics
In our first year as a newly registered charity (2019/2020), we were able to produce larger in-person events, working with LGBTQ+ venues including the Royal Vauxhall Tavern, and the Stratford Circus Arts Centre. Each event outgrew the previous, we successfully presented the biggest line-ups of disabled queer performers ever seen before. These events helped us establish a strong presence within the LGBTQ+ society and a deep connection with our intersectional community. Most importantly, these events allowed us to create inclusive, accessible social spaces for a majority of the disabled LGBTQ+ people, which hasn't been done before.
During COVID we didn't want to interrupt our engagements, so we came up with creative ways to interact digitally with our community.
'Dis-section', (Disability-section), is one of Parapride's online series. An inclusive and safe digital space where we converse openly, honestly, and respectfully about topics that are often not talked about in the wider LGBTQ+ community. In these live Zoom events, we are joined by a panel of influential figures from the disabled and LGBTQ+ communities who add that great quality value to our discussions.
The topics of 'Dis-section' events held so far included: 'Disability and Sexuality. Promoting Body Positivity'. Sex is a favourite topic among the LGBT+ society, but disability is often left out of the conversation. Why is disability considered so incompatible with sex-related topics?
It's really important to talk openly and honestly about disability and sex positivity, intimacy, love, dating, and being able to express these aspects of our lives freely.
'Our Stories', Parapride's most recent digital project, can be found on our YouTube channel.
A series of video testimonials that feature co-members of our community who identify as disabled and LGBTQ+, talking about disability inclusion in the queer community.
In these videos, they share some of their struggles but especially they speak up about their stories of empowerment through their lived experiences.
With these projects Parapride aims to change the narrative and challenge the misrepresentation of disabled people that is still so deeply rooted in our community.
What is the change you would like to see in our community?
I would love to see increased awareness, inclusion, and more visibility for disabled queer people within the LGBTQ+ community and in society.
In the UK there are still very few accessible spaces for LGBTQ+ disabled people to socialise safely. This needs to change, especially given there is a vast majority of LGBTQ+ people are disabled. At ParaPride, we believe that every LGBTQ+ disabled person has the right to feel safe, welcome, and included.

Thanks to National Lottery players