Lord Michael Cashman CBE, co-founder of Stonewall, British politician, former Member of European Parliament, Labour Peer, former actor, writer
Born and raised in the post-war East End of London, Lord Michael Cashman CBE (he/him) has lived many lives, all of them extraordinary: as an actor with his most defining role as Colin in Eastenders, making television history as one half of the first gay kiss ever broadcast on a British soap; as a campaigner for gay rights and a founding member of Stonewall and LGBT+ global envoy; as a Member of the European Parliament; and as a life peer.
He was made a Commander of The Most Excellent Order of the British Empire (CBE) for political services and equalities in the 2013 Queen's New Year honours list.
In 2014 Michael was elevated to the House of Lords (Labour) and took the title of Baron Cashman of Limehouse.
His accolades and awards include Special Service Award from the American Association of Physicians for Human Rights, Honorary Doctorate from Staffordshire University: Commander of British Empire (CBE), Lifetime Achievement Award, European Diversity Awards, Pink News Awards 2014, Stonewall Politician of the Year 2014, Honorary Freedom of the City of London 2016, Honorary Life Membership from British Equity 2017 and NatWest Lifetime Achievement, British LGBT Awards 2020.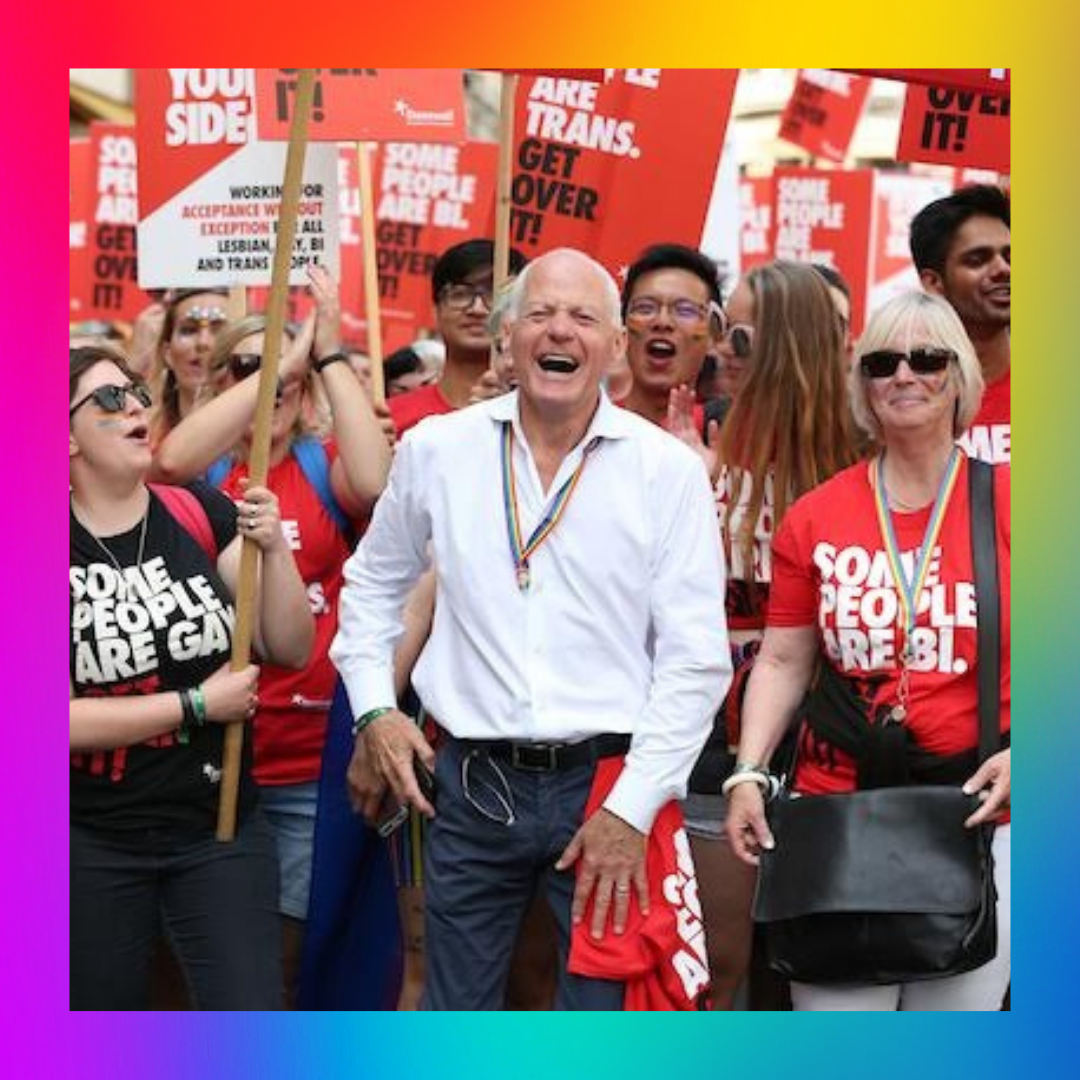 We asked Lord Cashman to talk about his work to advance our LGBT community's cultural and political agenda.
"London Friend has been at the centre of London's LGBT life and our lives for a brilliant 50 years during which time I have done my best to support and complement their work during my time as a high profile 'out' television actor, co-founder and founding Chair of Stonewall, as an elected member of the European Parliament (and co-president of the LGBT intergroup) and now as a member of the House of Lords.
The positive changes that have occurred over the years have been realised by working together and recognising the equal value of every human being – especially those often overlooked, misrepresented, or discriminated against."
"What is the change you'd love to see in our community?"
That we maintain our strength by defending the rights of those often under attack in our community recognising that an attack upon one is ultimately an attack upon us all.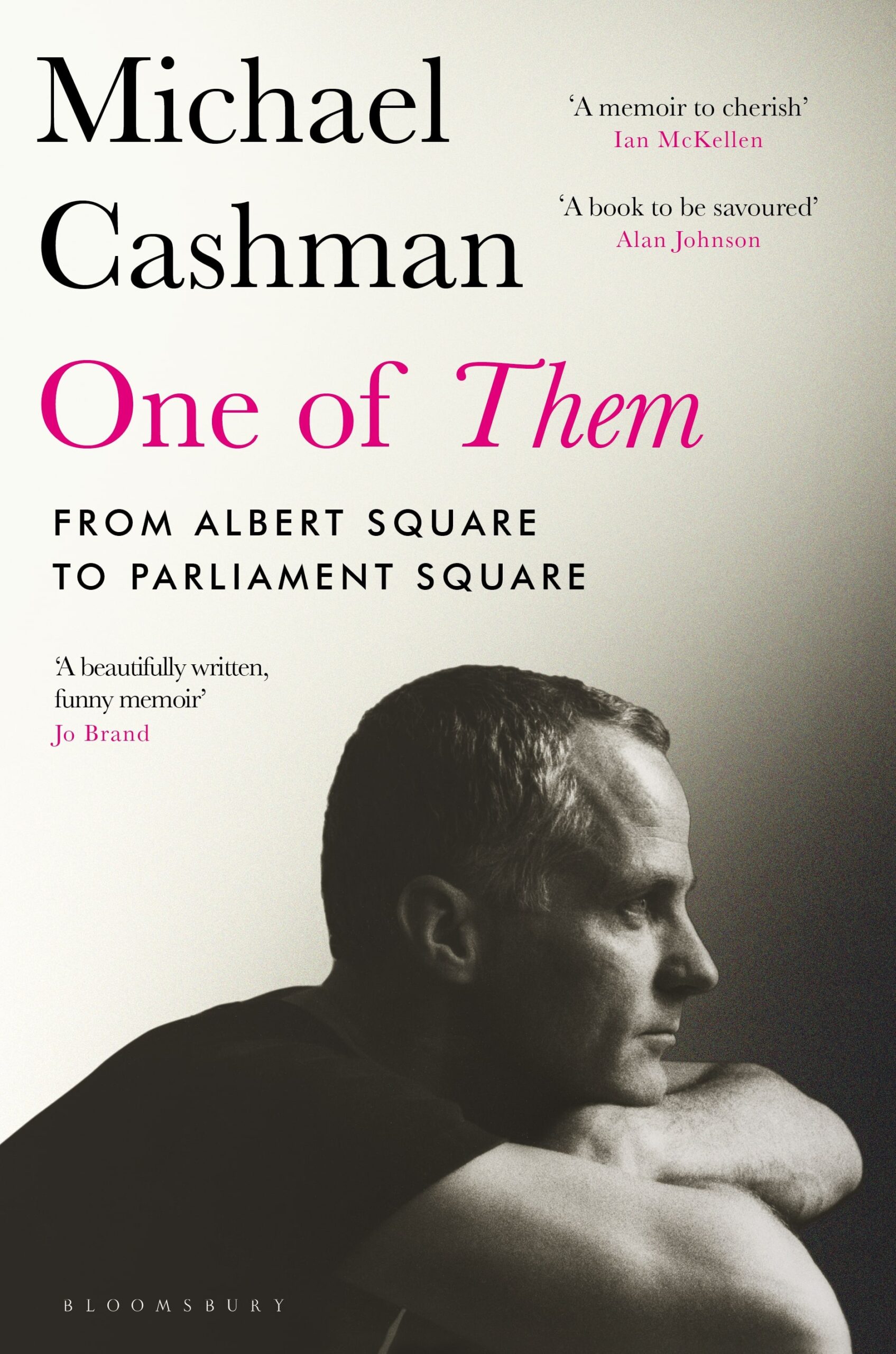 His bestselling memoir One of Them: From Albert Square to Parliament Square was published by Bloomsbury in February 2020 and is out now in paperback.
One of Them has been shortlisted for the RSL Christopher Bland prize in 2021.
In the same year, it was also longlisted for the Polari First Book Prize.
'This book, unlike any other I've read, is a true portrait of a brave actor, politician and Lord. Michael Cashman shares his most private feelings in a memoir to cherish'  Ian McKellen
Watch Michael Cashman in Conversation presented by Ian McKellen here
This event took place on Friday 28th February 2020 in partnership with Gay's the Word.
The event was live streamed from the British Library to public libraries across the UK.

Thanks to National Lottery players