Revd Jide Macaulay,
Founder & CEO of House of Rainbow, HIV activist and human rights campaigner
Reverend Jide Macaulay (he/him/momma) is the Founder and CEO of House of Rainbow CIC. Openly gay British Nigerian born in London, he is a Christian minister since 1998, an Anglican Priest and inspirational speaker, author, poet, pastor and preacher and an HIV Positive activist. Jide holds a degree in Law, master's degree in Theology and Post-graduate certificate in Pastoral Theology.
Revd Jide Macaulay focuses his ministry on inclusion and reconciliation of sexuality, spirituality, and human rights. He is also a former Board of Trustee at Kaleidoscope Trust UK.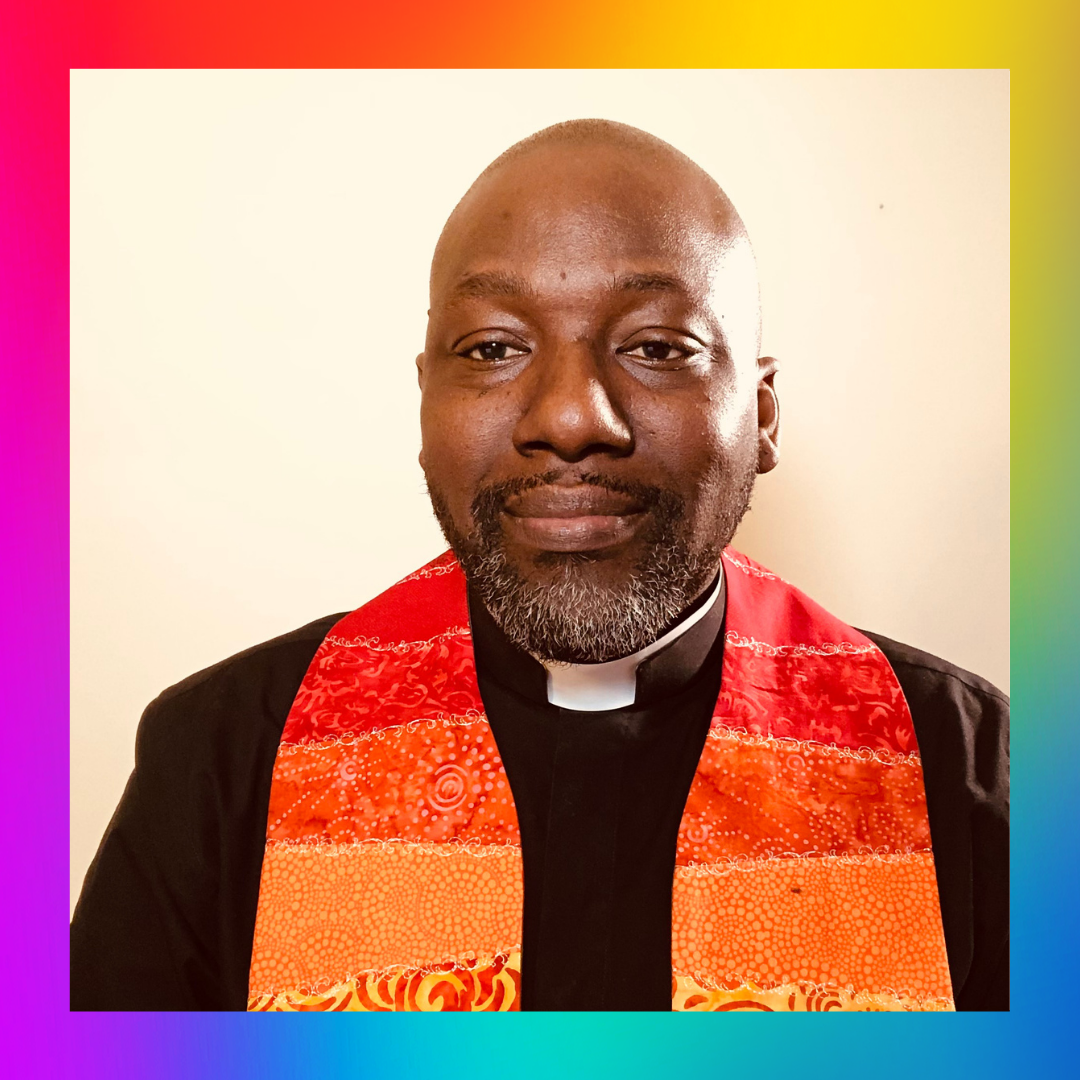 Currently Jide is a Chairperson at INERELA+ Europe, an international network of religious leaders, living with, or personally affected, by HIV.
Jide is a Patron at ReportOUT, Vice Chair One Voice Network, HIV mentor at Positive East, Nominee British LGBT Award 2021 - Top 10 Outstanding Contribution to LGBT+ Life,  nOSCARS Award winner 2014, 2017, 2018, Volunteer Chaplain at Mildmay HIV Hospital and Volunteer Champion at Africa Children's Charity.
We asked Revd Jide Macaulay to share with us what inspires him to work on inclusion and reconciliation of sexuality, spirituality and human rights and his activism on challenging HIV stigma
 "I will like see more unity and love within the LGBTIQ+ community, we must recognise that we are strengthened when we stand together against the sequence of hatred in this world, by doing so we make a difference across oceans and the sky is the limit for our desired change in this world."

Thanks to National Lottery players