Mzz Kimberley, singer, actress, cabaret performer, fashion icon, LGBTQ+ activist, patron of cliniQ, ambassador for ParaPride, patron of AIDS Memorial UK, director of Mzz Kimberley's Life
Mzz Kimberley (she/her) also known as the fierce and glamourous Kim Tatum is one of the UK's most fashionable artists, an outstanding actress and cabaret performer, a passionate activist for the LGBTQIA+ community, patron of cliniQ,  the health service for the trans and non-binary communities, ambassador for ParaPride supporting the disabled community, patron of AIDS Memorial UK, and director of Mzz Kimberley's Life.
Kim is a regular on the main stage for London Gay Pride and head judge for 'Pride's Got Talent'. She is also Brighton Gay Pride and Brighton Trans Pride host.
Her accolades include the '10/10' award at the House of Lords from The Naz Project, presented by Baroness Liz Barker, she has also made the 2020 and 2021 LGBT Power List.
In 2020, Kim was the first trans woman to present the first LGBTQ+ Champion award for the 'Black British Theatre Awards' for Sky television.
She founded Mzz Kimberley's LIFE, a trans, non-binary and intersex led production company to amplify marginalised voices across the entertainment industry and create a platform for the community to evolve, thrive and educate society.
Kim started her career in show business as a student in musical theatre at the City Lit Institute in London and acting at the New York Academy of Theatre Arts under the direction of Philip Nolan.
Her exceptional talent as a singer with a powerful voice and broad vocal range led to her astonishing career as a cabaret performer in iconic venues and festivals such as The Glory, The RVT, Club Wotever,  Shoreditch House, Barbican, The Cellar Door, Arcola Theatre, Café De Paris, National Theatre, Royal Festival Hall, the Edinburgh festival.
She has also worked and collaborated on many film and TV projects from Cold Feet, EastEnders, Wave Lengths and the new American sitcom; The Finellis.
Kim's theatre credits include 'Trans Scripts' playing Zakia which toured England,  Rikki Beedle Blair's production of  'Summer in London' at the Stratford East theatre', the lead in "The Vampires of Sodom ", performed in New York, directed by childhood friend Daniel Both to name a few. Kim returned to the cast of 'Straight White Men', at the Southwark Playhouse Theatre in 2021.
In 2021 Kim starred in 2 short films, 'Child of Polycitus' directed by Lauren Jones and 'Still I Thrive' directed by Campbell X.
In 2022 Kim joined the cast of 'Transpose" at the Barbican directed by Tabby Lamb and curated by Campbell X.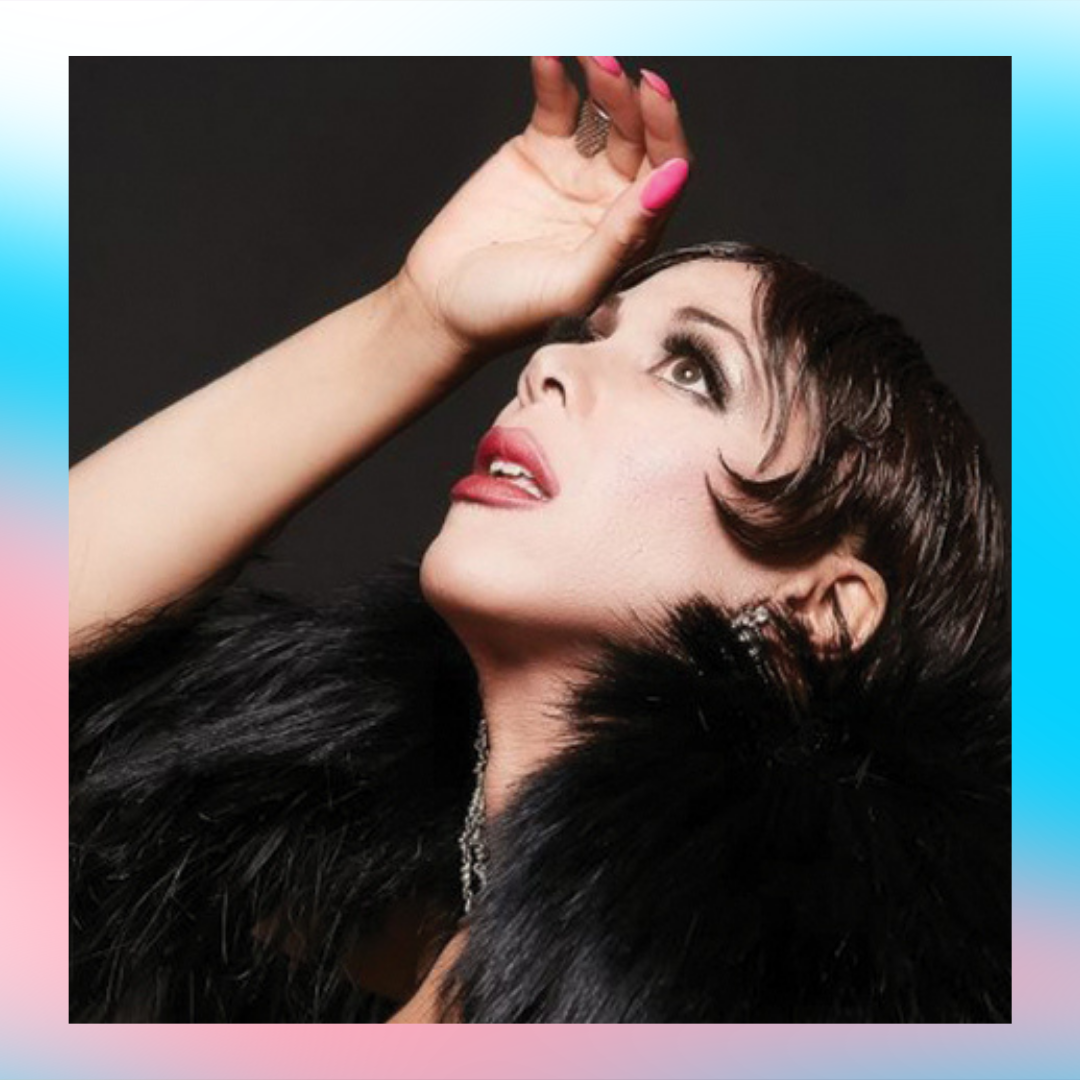 We asked Mzz Kimberley what inspire her to amplify the voices of trans, non-binary and disabled queer people and how her commitment to supporting marginalized communities informs her work as an artist and performer
What inspires me is being a member of a community that has been oppressed from every angle and not letting those actions deter me from being forced to think I'm not worthy. I created the trans fashion show to send a clear message that, we are here, we are beautiful, and we deserve to live in peace.
I also wanted the cis able-bodied community to realize that we are just your average everyday people who deserve to walk on this planet. Becoming a patron of ParaPride was very important to me as I had already seen discrimination.
It is my belief that all marginalized communities should learn to embrace each other so we can support and help each other.
Photo credit: Simon Phipps
What is the change you'd love to see in our community?
Over the recent years, it has become apparent how divided our community has become. In the 90s when I was coming up our community was more together. Now there's so much hate and false propaganda within the LGBT community which plays straight into the hands of our oppressors. We need more respect for each other. We will never fully agree with each other but we must remember that this is not a green light for hate.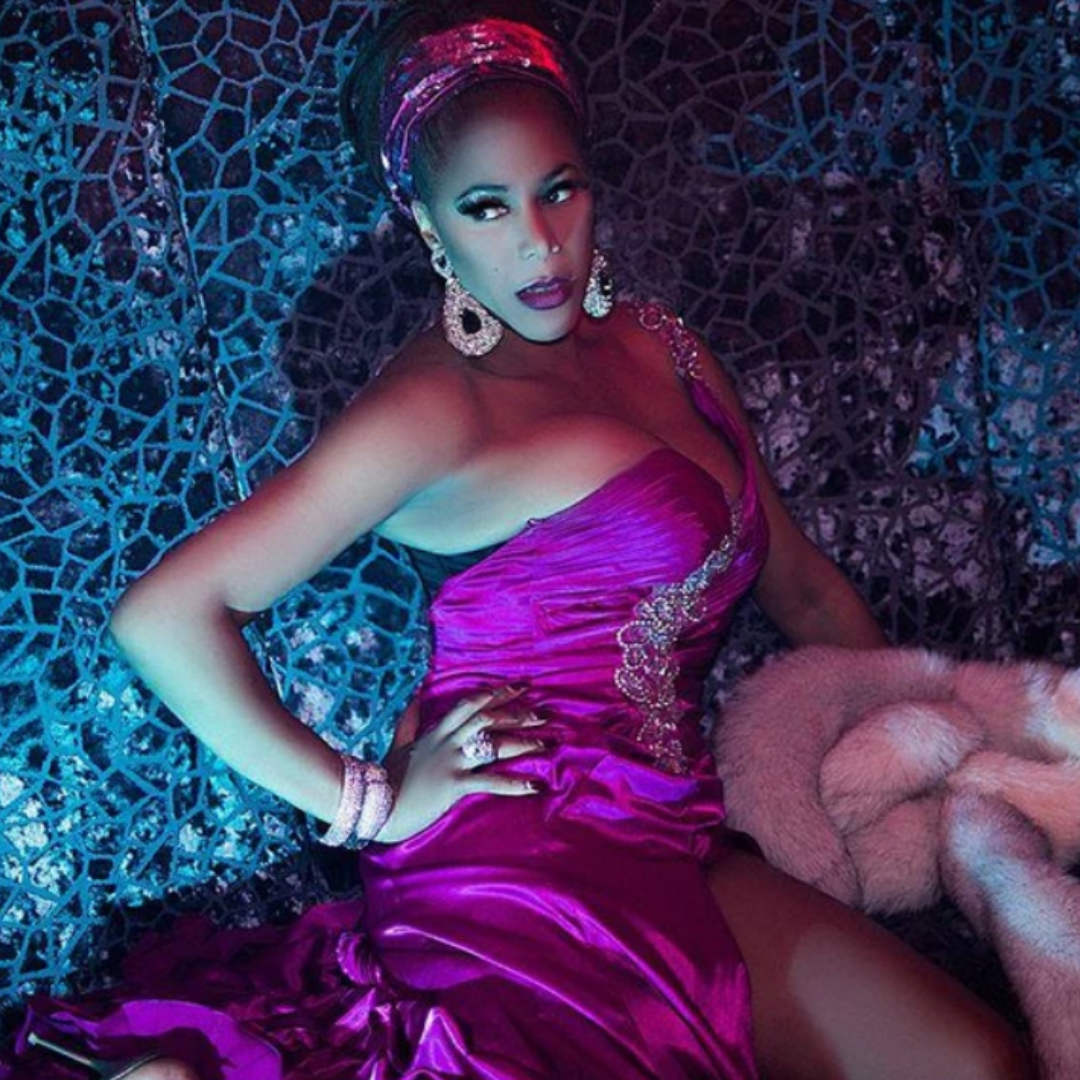 We need to get our community back on track. Conversations need to be had without shouting and dictating to each other. Our rainbow was put in place for all and we must remember that.
We are stronger when we are all together.
One problem I think we face is not knowing each other. We think we do but we don't. We must step out of our bubble and talk to someone with a different prospectus, life experience, and ideologies. We need to learn from each other so we have a better understanding of each other which could be a better future for all.
James Baldwin once said, "Not everything that is faced can be changed, but nothing can be changed until it is faced."
Photo credit: Adam Khadaroo 

Thanks to National Lottery players