Steven Malies, development worker at London Friend in the 1980's
Steven (he/him) began his involvement with London Friend in 1980 as a telephone befriender. After doing this for two years, he was invited with Ian Woldhouse to look at and revise the training programme for the new telephone volunteers. At the time, he was working as a social worker in North London and worked for a Trade Union in central London.
They devised a six-week programme that met every Sunday, and approached the training using a social work professional development model rather than the traditional chalk and talk one. They visited the gay youth group in Holloway, North London; invited women from Lesbian Line to talk about their work and look at what skills they could bring from their lives and work.
The following year, Steven met with Philip Conn who was supervising the GLC-funded FRIEND and had two part time development workers. The male worker left, and he was then invited to take over the role. The job was part time and had a clear job description: to open up the ground floor of the building on Upper Street during the day as a resource for local LGBTQ people; make contact with the prisons and probation service and then set up a support service for gay men in prison; and install a library of LGBTQ books at London FRIEND.
Steven now teaches Social Work at the Open University.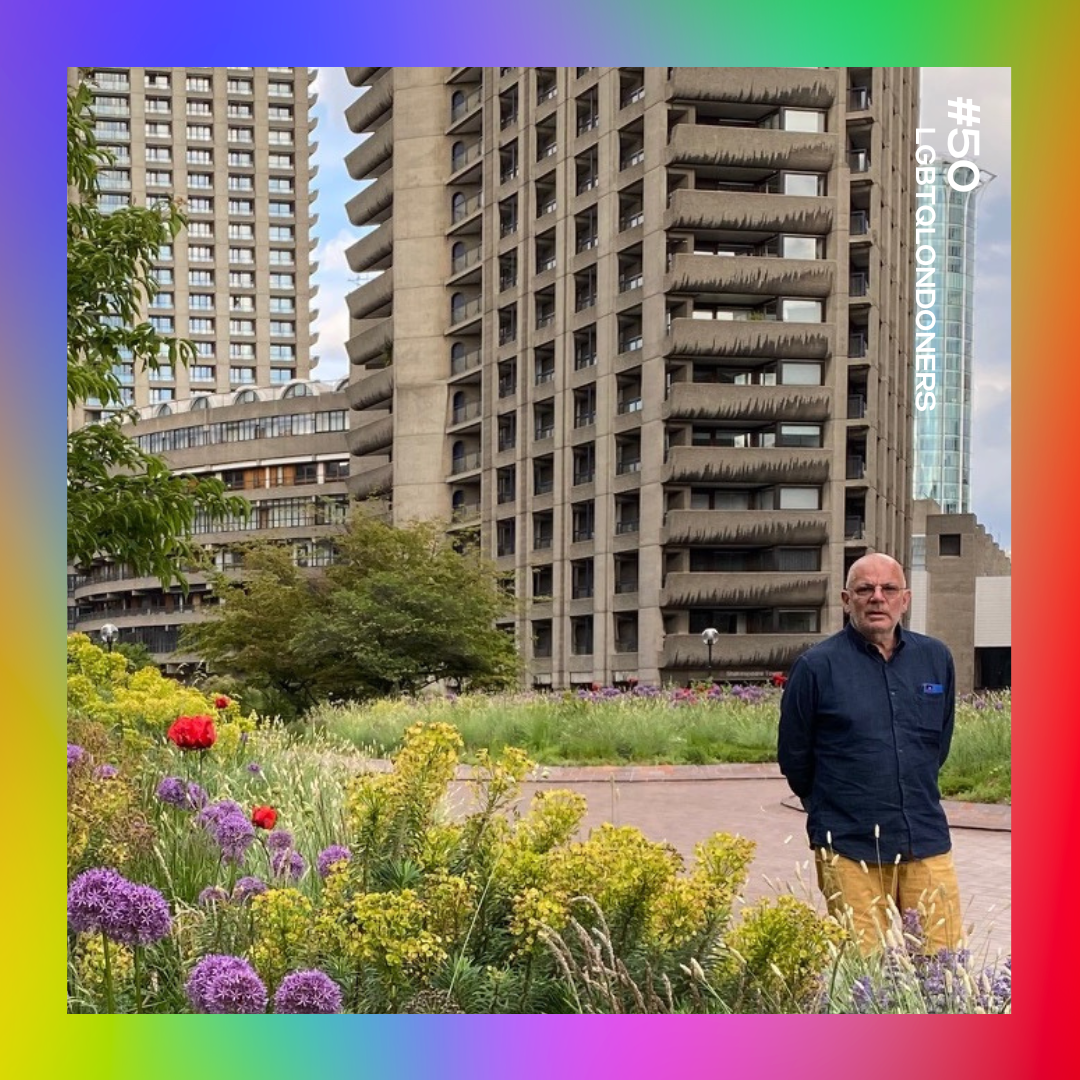 We asked Steven to reflect on his experience at London Friend in the time of the GLC funding in the 1980s…
The ground floor area was decorated, and the back room downstairs covered with hessian panels to make it at least look habitable. Islington Council gave us some catering equipment and some chairs. The ethos of FRIEND at that time was to look at who the local gay scene and social groups were not really catering for. The focus was on people who were socially excluded and to look at the structural, social, and cultural issues that made folk feel socially isolated and feel there wasn't a place for them to find friendship and support.
In talking to local social work colleagues, probation service at Pentonville and the Waterloo mental health unit at Whittington hospital, we found that there were groups of people who felt excluded from the commercial gay scene and lacked the confidence to join LGBTQ groups.  We advertised the building being open at lunchtime and by week two had a core group of members. We identified some members who worked as greeters and did the teas, coffees, and snacks. I remember coming downstairs after about six months to see a large group of regulars welcoming and chatting to two new members.  We did discuss whether we should invite the gay press to 'cover' the project, but the members thought it would be too intrusive and did not trust the media to safeguard their confidentiality.
The book/library project involved us looking at the Book publishers guide and writing to all of them with a covering letter.  It seemed a lot of gay men worked in publishing, and we received boxes of books – Penguin books sent a van! It was the 1980s and books were a vital touchstone to discover the narratives and stories of LGBTQ folk. Naturally some folk took books and didn't bring them back, but others searched then local charity and second-hand bookshops to give us donations.
The prisoners support project was an interesting and challenging project. The key to its success was the probation service in prisons and the relationships they had with the prison welfare service. We put out an ad for volunteers to come forward and established a group of ten volunteers. A local probation officer came to see us to guide us through the labyrinth of rules and regulations about letters, visits, visiting orders. We would only be allowed to contact prisoners in low category prisons and men who were about to be released.  The main concern was about keeping to boundaries around managing expectations of the volunteers and not to cross the boundaries of then statutory services.
I met with the London probation service who made contact with the London prison welfare and probation services. There were very encouraging and reported that the main issue facing men in prison was social isolation and that the men we could support were only those who had a low tariff conviction such as fraud and theft. This service gave us names of men in prison they knew, and they also put up an info sheet in the prison welfare offices.
The anxiety for us was that some of the volunteers would go beyond the befriender role. So, the volunteers were supervised before and after they made an in person visit and we devised some model letters that they could send to introduce themselves. From the project some of the volunteers were co-opted into local prisoner support projects and one person went on to train as a probation officer.
The project did highlight some issues. The partners of gay men were not offered automatic visiting officers that straight partners would be offered. In the GLC annual report of funded projects I wrote a few paragraphs about this. We did contact some of the men after they had been released and asked what value the project had had for them. The common theme was that they felt isolated with no one to talk to about their lives.
These projects really came to an end once the GLC funded stopped. In the wider gay community at the time there was really very little interest in social exclusion and supporting those who face mental health and drug and alcohol problems. I suppose in writing this the issues facing LGBTQ people have not really changed that much.

Thanks to National Lottery players