Angela Gibson, London Friend's second longest-standing volunteer
Angela (she/her) is our second longest-standing volunteer who has supported London Friend's groundbreaking LGBTQ+ drug and alcohol service Antidote as a lead volunteer for over two decades!
Her immense contributions started since Antidote's inception in 2002 with her involvement in harm reduction interventions at first as a reflexologist and later on as a key worker and auricular acupuncturist.  She is currently supporting the Antidote team by being the first point of contact for anyone reaching out for support and information about the range of services provided.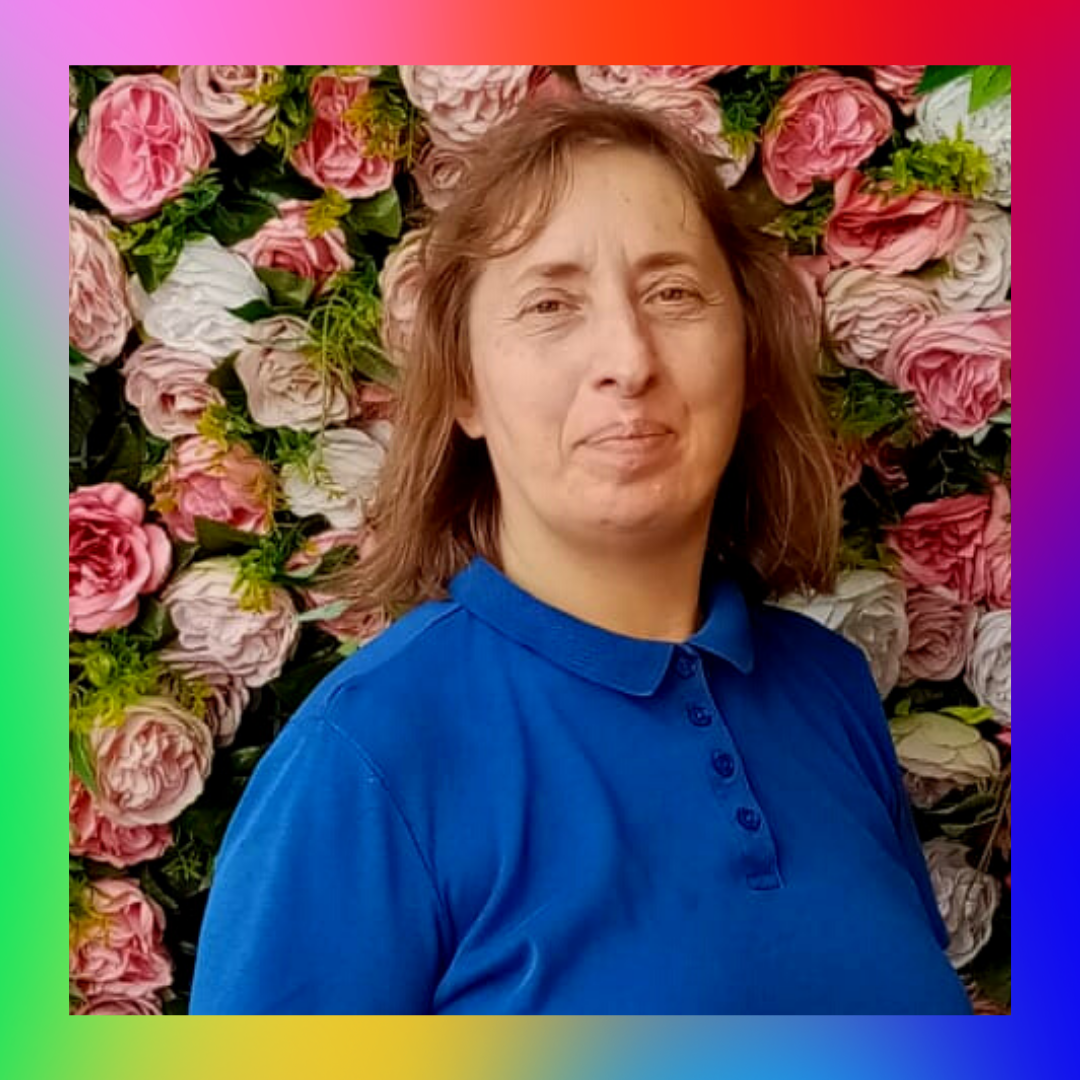 We asked Angela about her role with London Friend and her work to support the LGBTQ+ community in London
I've been with Antidote, part of London Friend since its inception in 2002. Antidote began as the LGBT+ service within a generic Turning Point drug and alcohol service.
In the early days of our service supporting 'club drug users', at a one night a week drop-in alongside interventions I provided reflexology.
Later, I upskilled as a key worker and auricular acupuncturist. Things started to change in the late 2000s with our clients taking very different drugs and using them for sex and what is known as 'chemsex'.
Consequently, we pioneered new approaches and with the extended range of services provided now,  I'm the lead volunteer for Antidote with a more supervisory/admin role liaising with our service manager Toni Hogg.
What is the change you'd love to see in our community?
That we listen and learn from each other. To ensure that the different identities within our community are truly represented and celebrated. 

Thanks to National Lottery players