DJ Ritu, co-founder of Club Kali, Globe-trotting DJ, Award-Winning London Disc-Jockey & Trailblazing Broadcaster
DJ Ritu (she/her) began her turntablist career at The London Lesbian & Gay Centre in Farringdon in 1986. This iconic venue attracted 400 customers every Saturday night to its basement 'disco' where Ritu played chart music from the 1960's to current day classics. She took up residency at many women's clubs like The Drum in Clerkenwell, London Women's Centre (Holborn) and guested at The Pied Bull, Chats Palace, Emma Peel Fan Club, and numerous LGBT Pride events across the capital.
Ritu's world music residencies began at Asia and Shakti in 1988, reflecting her off-stage work as a diversity champion for all equalities. In 1991 she was voted Pink Paper DJ Of the Year and later went on to achieve many other awards on numerous circuits.
After joining the BBC in 1992, and forming Outcaste Records in 1994, Ritu began touring the world and performed in over 30 countries, solo or with her bands. She created the UK's legendary Asian music monthly night, Club Kali, in 1995 where she's still resident, and then Turkish/Greek/Arabic/African music night, Hoppa in 2000.
Currently, Ritu pops up at special events at Tate Britain, The BFI, Science Museum, Southbank Centre, Wellcome Trust and various international festivals and nightspots, to spin a 'world set' or one encompassing her first loves - Disco, Soul, Pop and Motown. Ritu is the voice behind the UK's definitive global music radio show – A World In London, a panelist for the European World Music Charts, and a member of the Mayor's London Music Board. In 2015 Ritu was added to the Independent Newspaper's Rainbow List.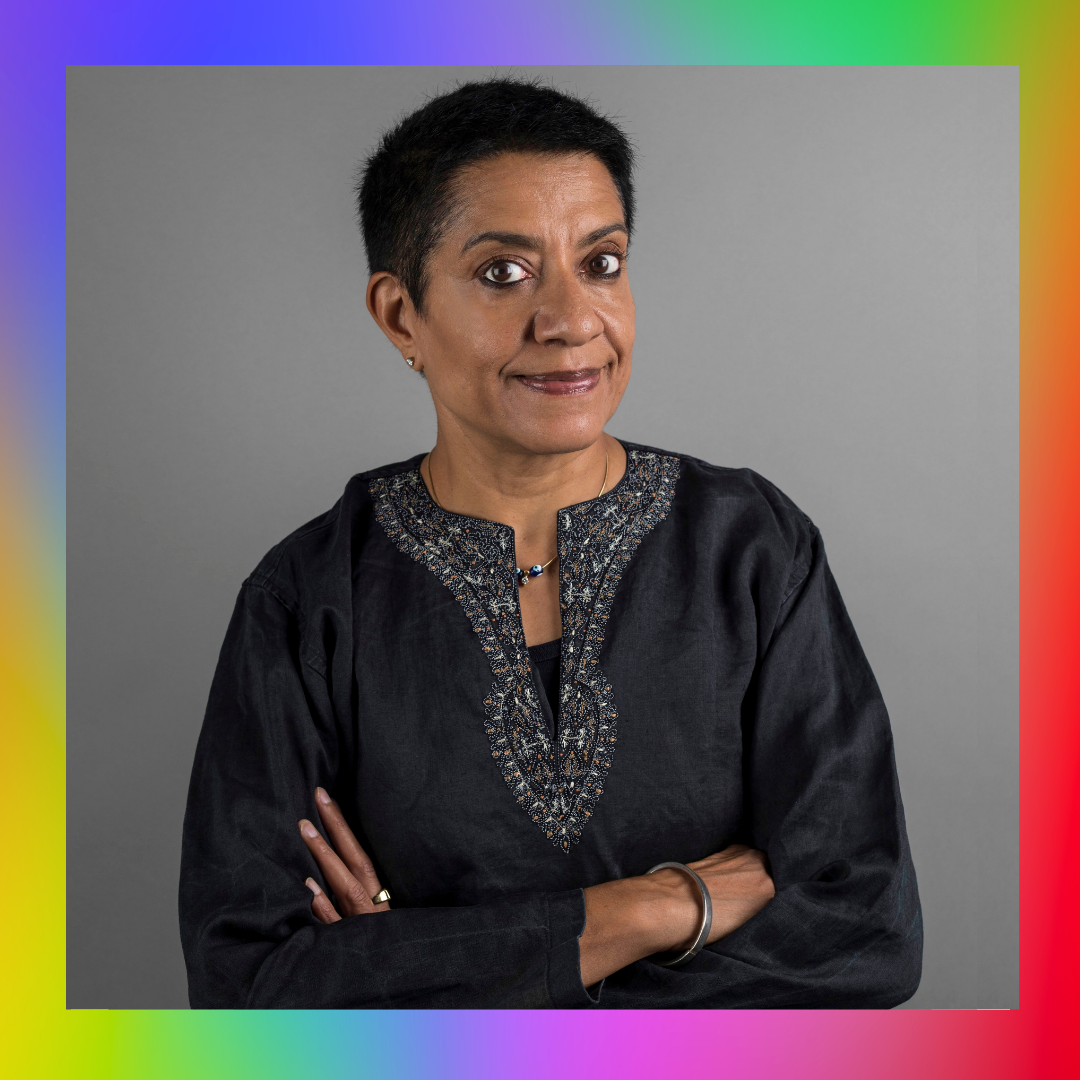 We asked DJ Ritu to share her memories about the South Asian Lesbian and Gay group Shakti's very first gathering at London Friend back in 1988 ...
I certainly recall the very first, and then subsequent Shakti meetings that I attended at London Friend. The initial one was completely life changing. It was the first time I sat in a room with other South Asian LGBTQ+ folks (about 20 of us) and felt like I wasn't so alone anymore.
From that point onwards, I wanted to immerse myself in the group and be part of the Shakti family all the time. It helped that we were in a space which felt safe (though I'd been to London Friend for other meetings/groups/organisations) and Shivananda Khan – Shakti's founder – made everyone feel completely welcome.
... that led to her joining its management comittee and setting up the world's first ever South Asian LGBTQ+ club event 
In just a short space of time, we had many more meetings, coffees, and samosas at London Friend, and soon I joined the management committee. We cooked up a fundraising plan by creating the world's first ever South Asian LGBTQ+ club event, so that we could publish a monthly newsletter, cover support & counselling calls, help members with HIV education and resources, and steer towards providing housing support too.
Hence, Shakti Disco was born at the LLGC (London Lesbian and Gay Centre) in Farringdon, and became the most incredible, culture-connecting, monthly event of its time.
At this point, in 1988, the new LGBTQ world music club, Asia, had also opened at the Paradise Club in Islington, and as one of the resident DJs there, it was an exciting era with steep learning curves. I had to completely diversify my soul, disco, Motown, and Pop sets and begin to incorporate Bollywood, Bhangra, Gidha, Garba, and more…
For this reason, I built up not just an eclectic record collection, but also, a colour-coded set of record boxes, catering for a range of genres and club residencies. By the time Club Kali opened in 1995, playing Bollywood to Hollywood as a DJ, felt like second nature to me.
Photo credit: Elainea Emmott - DJ Ritu portrait - Sept 2018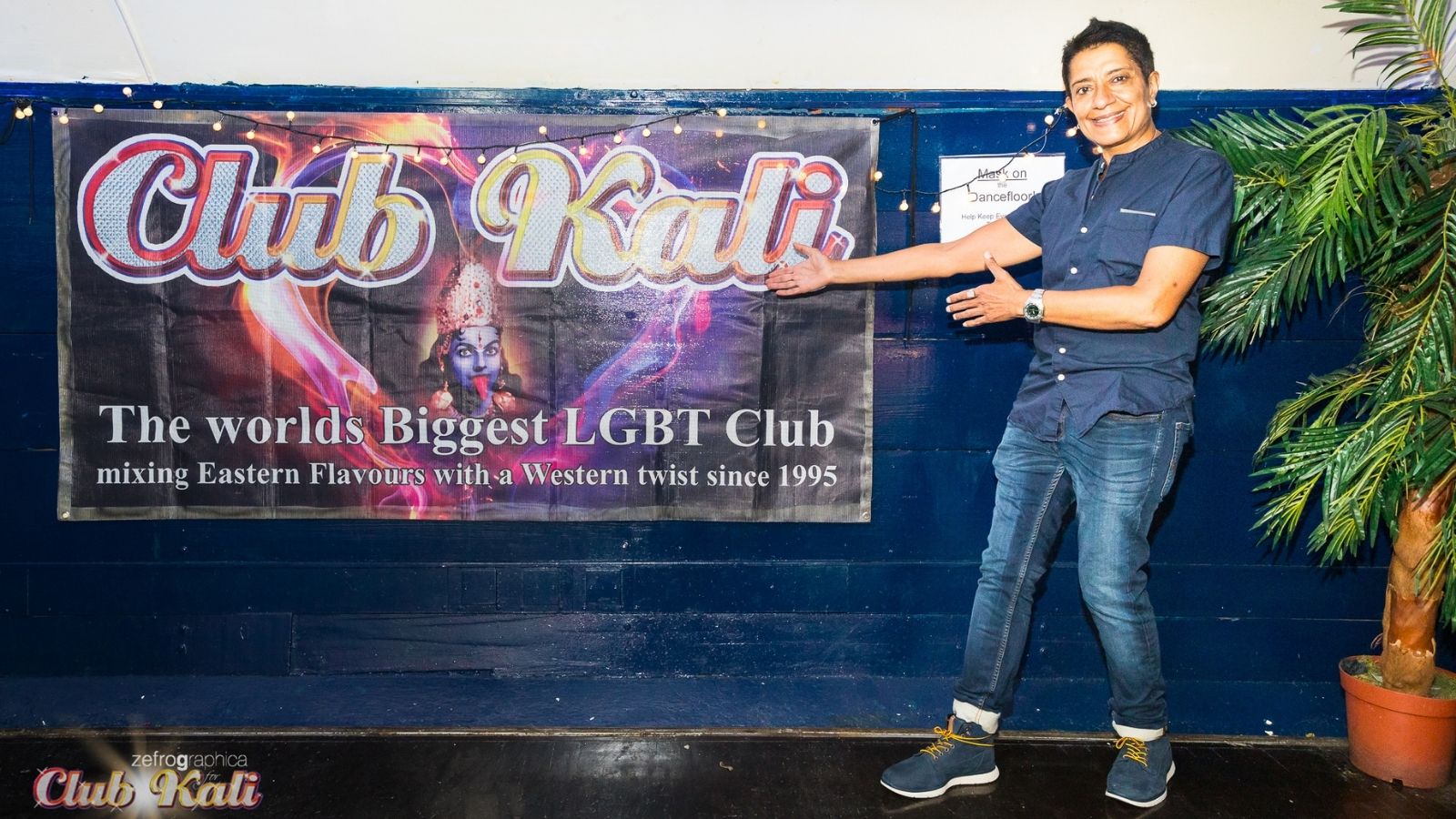 Tell us more about your work as co-founder of Club Kali and what inspired you to create a club night for South Asian queer folks
There were a number of reasons for co-founding Club Kali: As a DJ and eclectic-music lover, I wanted to play somewhere that reflected the diversity of my record collection, and where there was an equally diverse crowd. 
In retrospect, I realise that bringing people together from different backgrounds was integral to almost everything that I created, whether that was clubs, radio series', bands, or CD compilations.
A sense of community and inclusion has always prevailed in my 'work', and of course, the desire to create safe spaces for women, people of colour, LGBTQ+ folks, and anyone under-represented, marginalised, or excluded.
On a personal level, this was as much about where would I feel safe or comfortable too. I was also on a mission to decolonise dancefloors and provide alternatives for increased cultural exchange in queer clubland – ASIA, the LGBTQ world music club I'd been resident at between 1988 and 1991 was particularly inspirational in this respect. Shakti as well, but the dynamics had changed in the organisation after Shiv moved away to concentrate on the Naz Project, so I had to move on too.
Photo credit: Nicolas Chinardet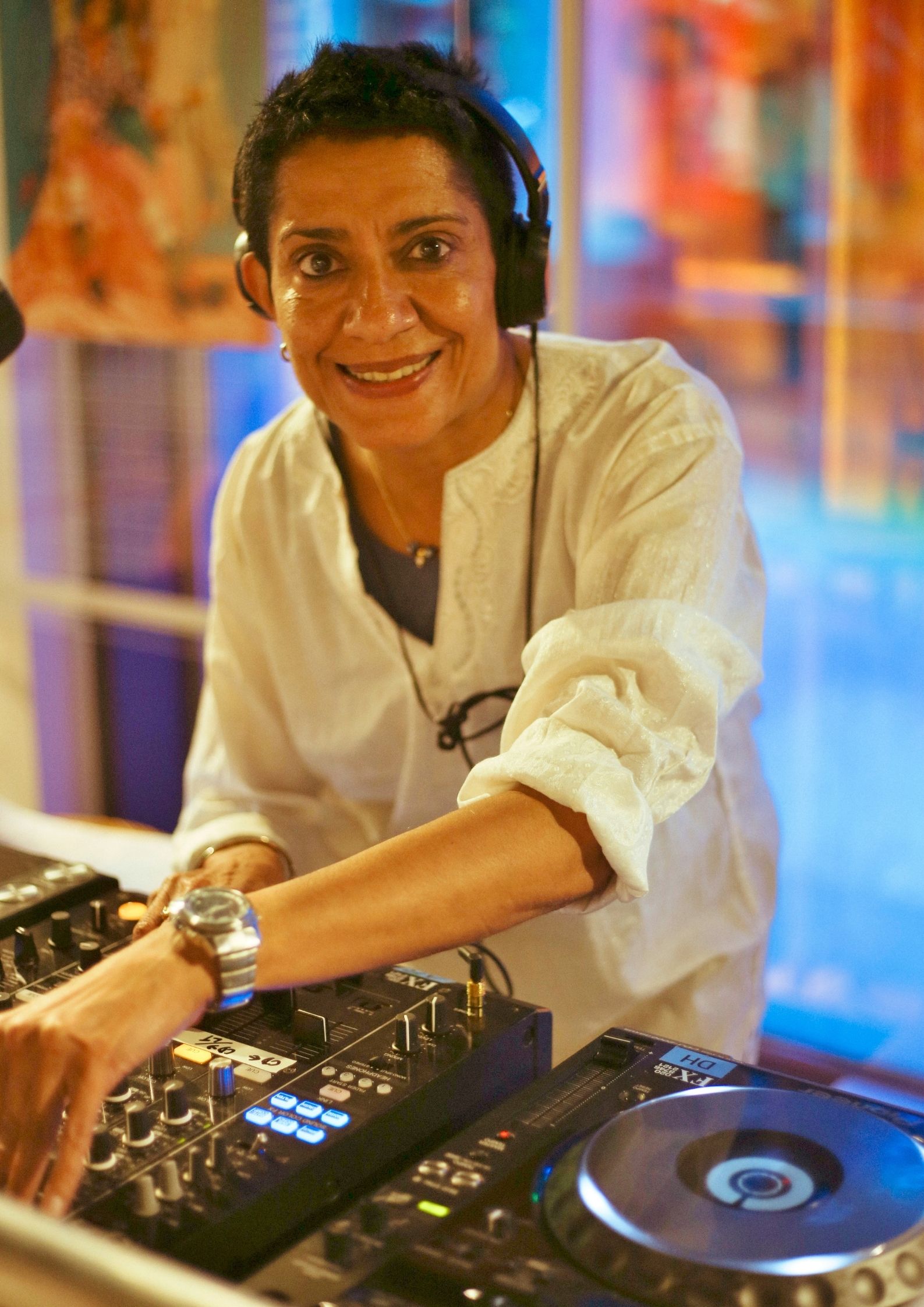 How the queer nights and club scene changed since you started as a DJ at Shakti?
Queer nightlife has changed or evolved in numerous ways over the decades. In the 90s we saw a decrease in local authority funding and the rise of a much more 'commercial' scene.
For example, post-Pride events becoming ticketed Pop star concerts rather than free, community-orientated park gatherings, the growth of privately-owned bars & clubs in Soho, the dominance of house and techno all-nighters and the drugs that came with the music.
Everything changed rapidly and distinctly from the 70s and 80s. By the time we reach 2010, the beginning of the decline of clubland (queer and non-queer + international) and the growth of social media, dating apps, and property developers swallowing up legendary venues like The Black Cap.
At Club Kali specifically, we've been part of people's lives for 27 years and grown up with different generations. It's been a privilege to do so!
Photo credit: DJ Ritu by Mahaneela Choudhury-Reid - Levis Gal Dem party June 27 2019
Why we need to protect our LGBTQ+ venues in London and beyond?
Over the last decade, I've heard some people say that LGBTQ+ venues aren't a necessity any longer because society is much more queer-friendly and fluid now. I firmly disagree with that notion, especially at a time when hate-crimes are on the rise. We still need LGBTQ+ spaces and there will always be a proportion of our 'community' that can't survive without them.
What is the change you'd love to see in our community?
I'd love to see our community accept 'difference' more easily, engage in healthy debate, if need be, and not be divided. Together we are stronger.

Thanks to National Lottery players