Toni Hogg, Antidote Service Manager & Person Centred Counsellor 
To mark the 2022 National Recovery Month, we're celebrating the ground-breaking work and immense contributions of our Antidote Manager Toni Hogg.
Toni Hogg (they/she), BA Hons in Person Centred Therapy, is a BACP accredited counsellor, has a Diploma in Clinical Supervision, and is the manager of Antidote, London's only LGBT-specific Drug & Alcohol Service.
Antidote works with clients in a client-centred approach around harm reduction. They have 20 years of experience working in the field of substance misuse, specifically with the LGBTQ+ community.
Toni has extensive experience working with sexuality & gender-related issues, childhood abuse, relationships, the impact of living with HIV & Hep C, self-esteem and body image issues. They are also experienced in working with alternative sexual, relational and lifestyle choices.
Toni's (they/she) leadership over 20 years and dedicated work with a team of recovery workers and volunteers, has paved the way in meeting the new challenges and the risks of newer substances in our community while raising awareness and developing a new approach to supporting service users.
In 2015, Toni won the inaugural Attitude Magazine Pride Award, recognised as one of 12 "extraordinary ordinary" people who embody the spirit of lesbian, gay, bisexual and transgender pride. Later, the same year, they joined London Friend's CEO Monty Moncrieff on The Independent on Sunday's newly named Rainbow List.
London Friend has become the 2016 GSK Impact Award winner. The judges highlighted Antidote's work on chemsex, leading the way in identifying 'chemsex' as a health issue and developing solutions."
In 2017 Toni has been interviewed by popstar Olly Alexander on his documentary for the BBC Growing Up Gay  It discusses LGBTQ+ mental health and follows the story of one of the people Antidote has supported.
More recently, Toni spoke to HuffPost UK about the essential role of LGBTQ+ specific support services like London Friend's Antidote. They talked about the impact of negative comments about LGBTQ people in the media, at school, and in the workplace; the shame many of their clients are still dealing with and the clear link between the trauma experienced by LGBTQ+ people and addiction issues.
Toni identifies as non-binary queer.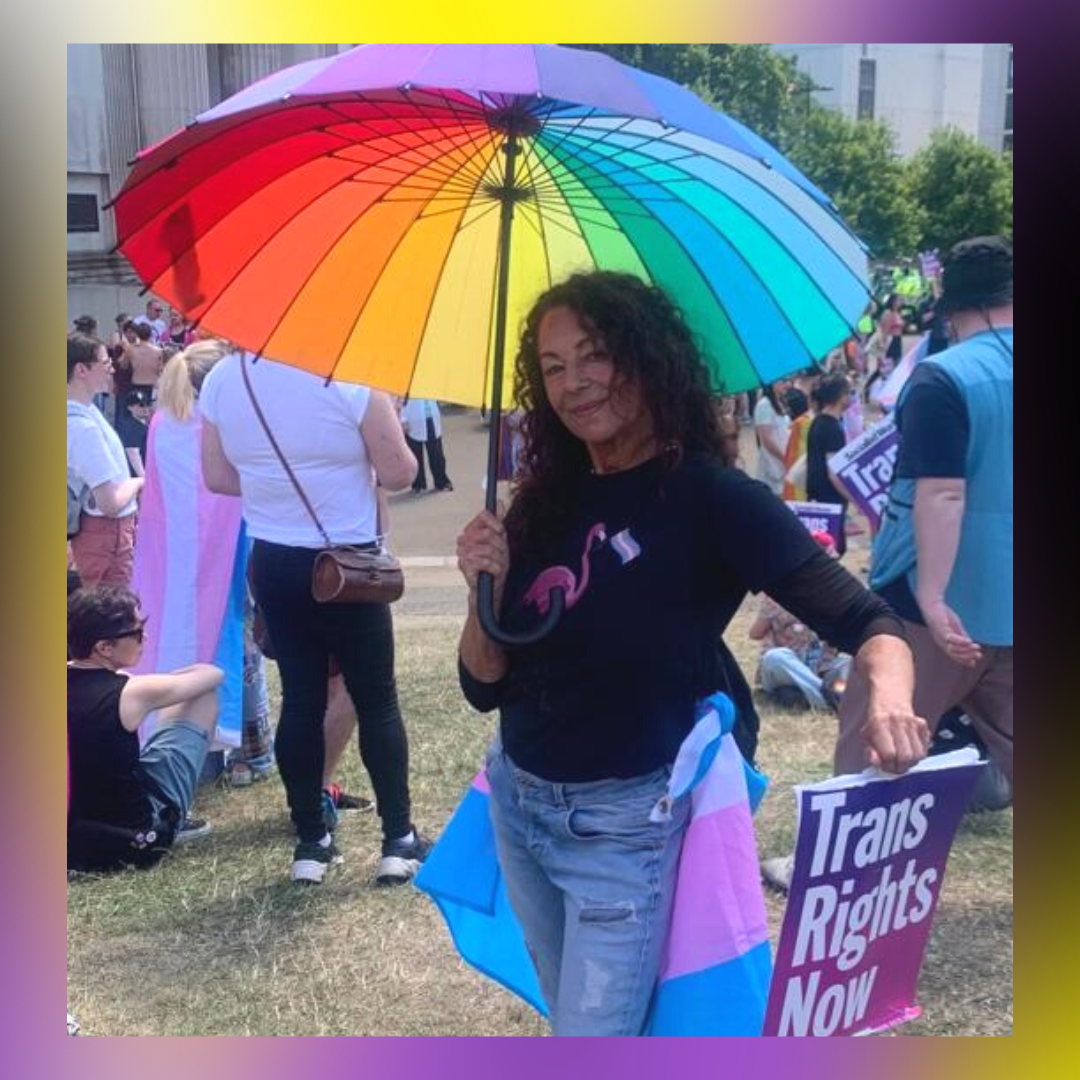 We asked Toni to talk to us about their ground-breaking work at Antidote and what motivates them to support LGBT people with substance use
It has been a real privilege managing Antidote at London Friend, the UK's first LGB&T drug and alcohol service for the last 20 years.   Antidote was set up in 2002 and I initially volunteered while completing a degree in Person Centred Counselling.
I was part of setting up Antidote's first Drop-in service where clients could self-refer for informal and structured support.  In the early days, it was difficult to keep it running through a lack of funding for staff and only having a few volunteers, but I recognised then that it was a much-needed and specialist service for our community and was determined at all costs to keep it running.
In 2003 I started working full-time for Antidote as a drug and alcohol keyworker as well as providing counselling, after achieving my counselling qualification and later, my BACP counselling accreditation in 2006.
I've always felt passionate about supporting LGBT people, especially with substance use, sexuality and gender identity due to my own difficult journey with all those issues.  I knew that Antidote would be a unique service and have always felt so fortunate to be able to do this work within our community.
Image: Toni at London Trans+ Pride, July 2022 (Picture: Supplied)
In 2007 becoming manager of Antidote and the only paid member of staff until 2011, I trained a team of volunteers to ensure the survival of Antidote and over the years it has grown to a service with a staff and volunteer team that supports a large number of people every week with their substance use issues, offering one to one support, group work and programmes, as well as providing training and information to generic services on working with LGBT people.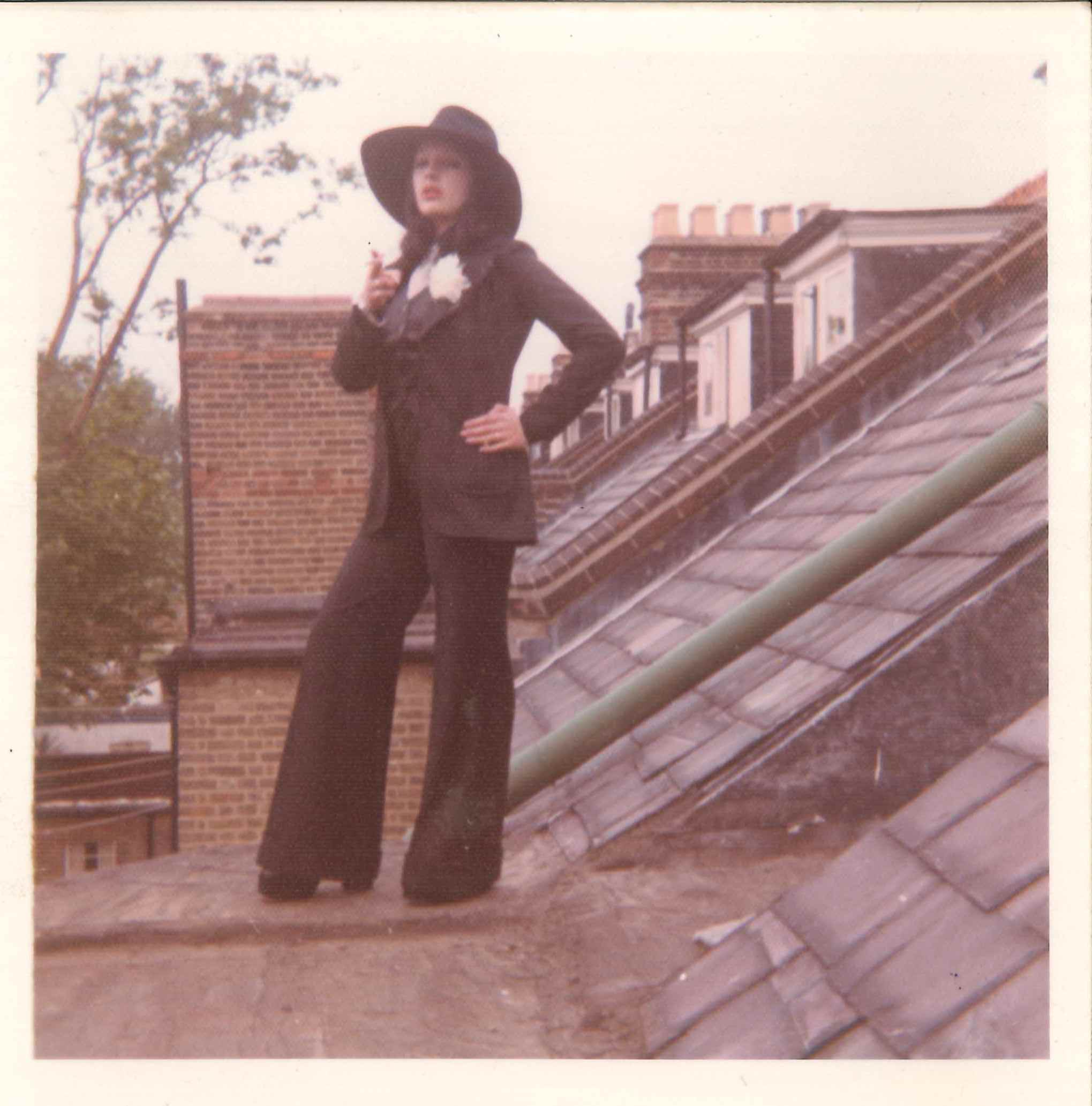 My passion for supporting LGBT people and rights started over 50 years ago, when I was a teenager and joined the first Gay Liberation Front march in the early '70s and then every march and protest thereon, fighting for LGBT rights, Action on AIDS, Clause 28, Trans rights, and later, every Pride celebration. 
It has often been a challenging journey.  Would I do it all again?  Absolutely, I feel blessed to have been in the position to do this work with 'My People'.
What is the change you would like to see in our community?
I would like to see our community be totally inclusive and supportive of all sexuality and gender identities, race, culture, faith etc.  We also need to see more events and venues for queer people of all ages.
Image: Toni Hogg circa 1971, when they joined the first Gay Liberation Front march in the early '70s (Picture: Supplied)

Thanks to National Lottery players