We're governed by our excellent Board of Trustees who are all volunteers for London Friend.
The Board of Trustees have ultimate responsibility for London Friend's activities, vision and performance and sets the strategic direction of the charity. Trustees also contribute their knowledge, the wealth of expertise and insights to the many complex issues the organisation faces and play a vital role in the decision making, guidance and advice of our charity's work. They meet regularly to discuss our governance and operations.
Meet our Trustees who share insights into what their roles entail, what makes them proud of supporting the work of the UK's oldest LGBTQ+ charity and give a piece of advice to anybody interested in becoming a Trustee.
MATT HORWOOD, CHAIR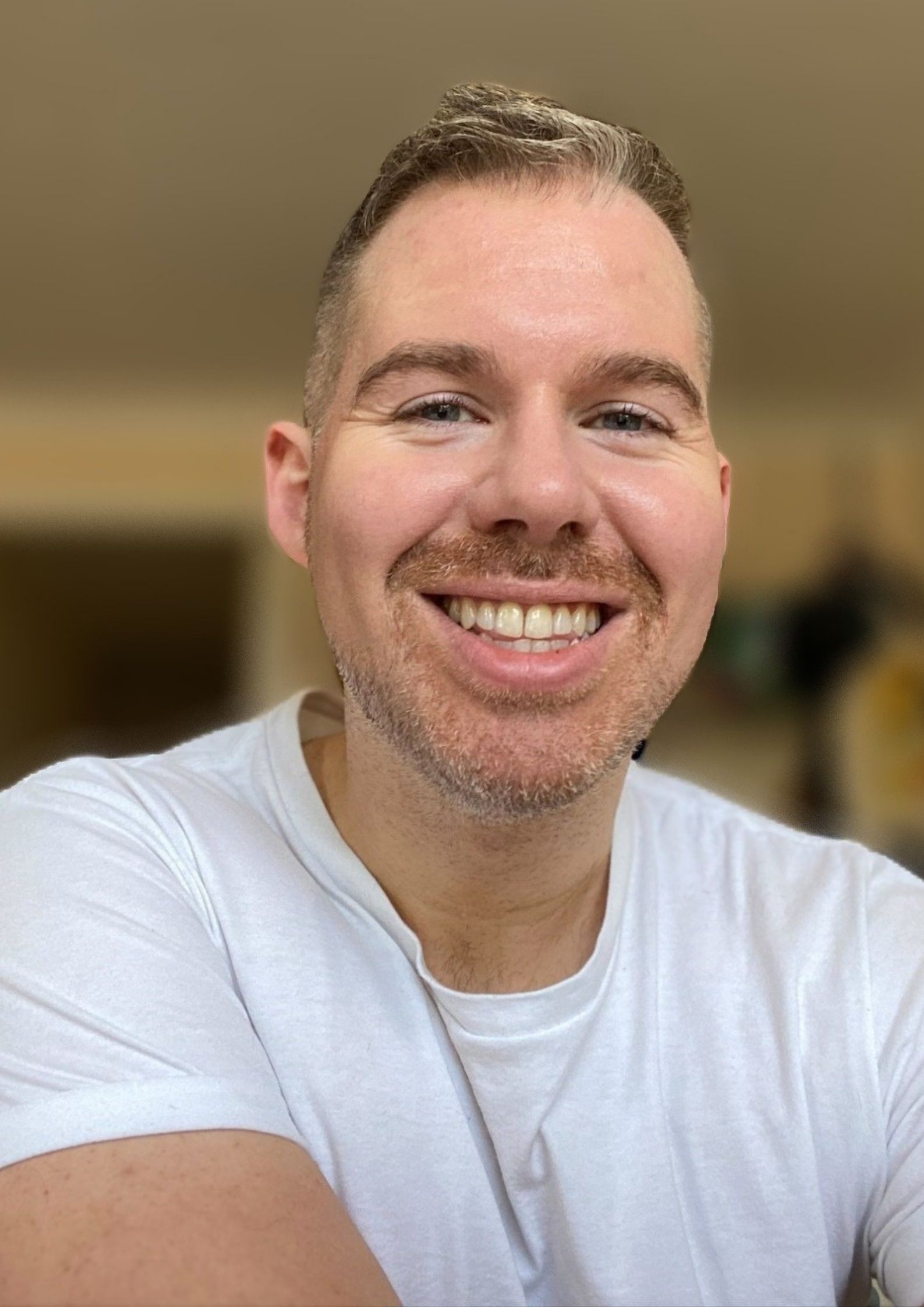 Job title and employer
Director of Communictions, Liberty (National Council for Civil Liberties)
What is the change you'd love to see in our community?
​      Better reflection on how people can be active allies to trans people.
What makes you proud of being a Trustee for London Friend?
Being part of an organisation that delivers life-changing work to queer Londoners.
What is your role as a Trustee?
As Chair, it's my role to ensure that the Board of Trustees is setting and helping to implement the direction and strategy of London Friend. As Comms lead, I also support the CEO and Comms Officer with relevant comms-related work.
What would you say to anybody interested in becoming a Trustee? ​
Becoming a Trustee is brilliant way to learn about governance, and how charities work at board-level. It can help provide you with insight into other areas of an organisation you might not have had access to otherwise, and is a great skills-focused way of 'giving back'!
JOSHUA DE LUNA, VICE CHAIR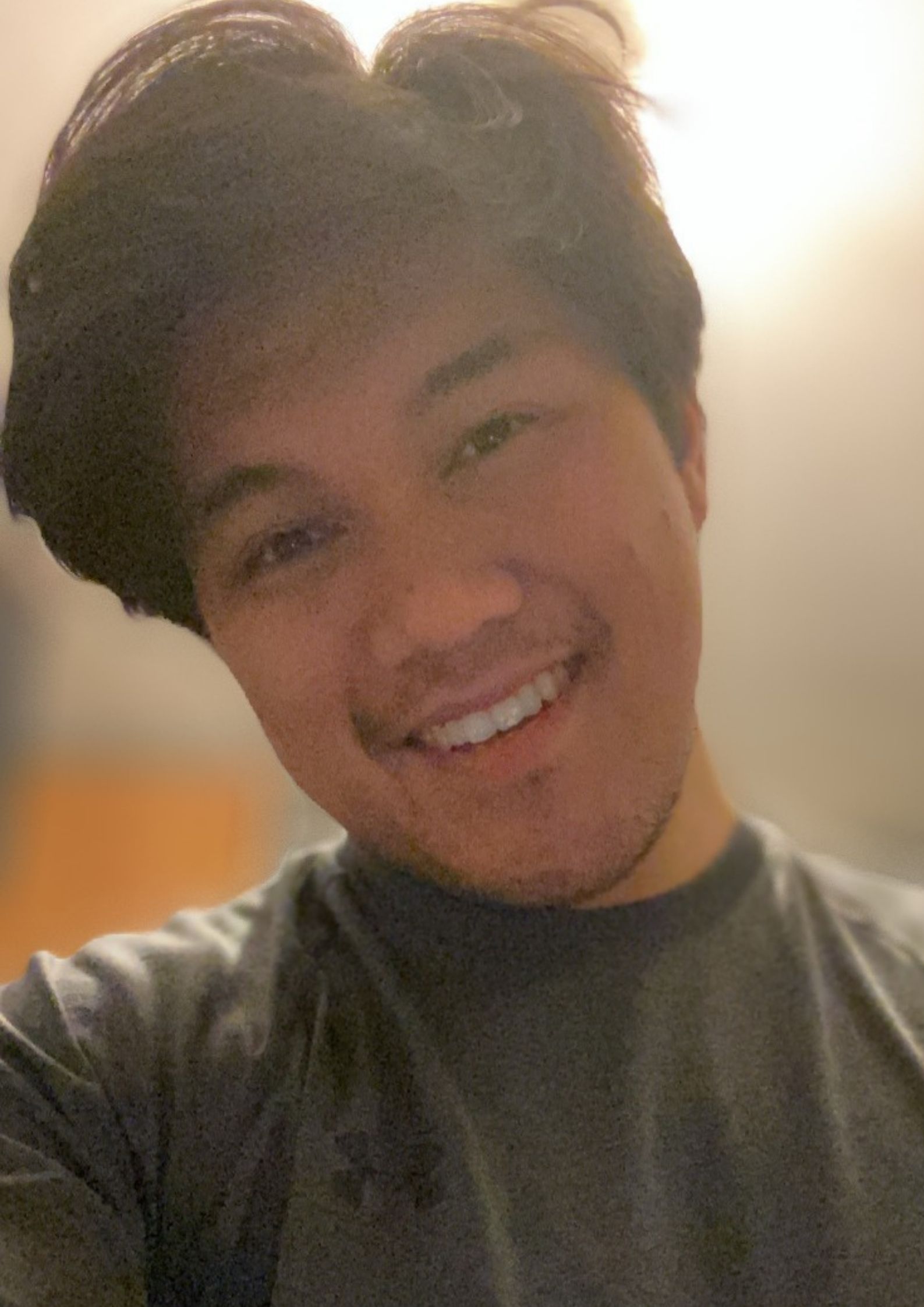 Job title and employer
Working in the legal sector.
What is the change you'd love to see in our community?
Not a change but I would like to see our community be more committed in supporting one another, especially on social media platforms where transphobia, homophobia and biphobia have become more rampant. Our identity as members of the queer community is in of itself a protest, and at the end of the day, to enact change we have to be able to rely on each other.
What makes you proud of being a Trustee for London Friend?
One thing I am proud of is the diversity of our group, not just in terms of representation but also the immense amount of talent and expertise around the Board. Representation is just the first step in some of the work that we are spearheading at London Friend in terms of diversity and inclusion. It is also incredibly warming just to know how committed every single Trustee is for the bettering of London Friend.
What is your role as a Trustee?
As a Trustee, my role is to support the CEO Monty Moncrieff, the volunteers, and London Friend as a whole. So far I have been very vocal in terms of addressing issues around Equality and Diversity, updating our charity's policies, and widening our efforts so that London Friend best serves the most marginalised in our community.
What would you say to anybody interested in becoming a Trustee? ​
Two things - Number one, really be open to listening to everyone - other trustees, volunteers, employees - as a first-time trustee, it has only helped me get better and enjoy the role even more. Number two, be prepared for some late nights.
OLIVIA ANDREWS, FUNDRAISING LEAD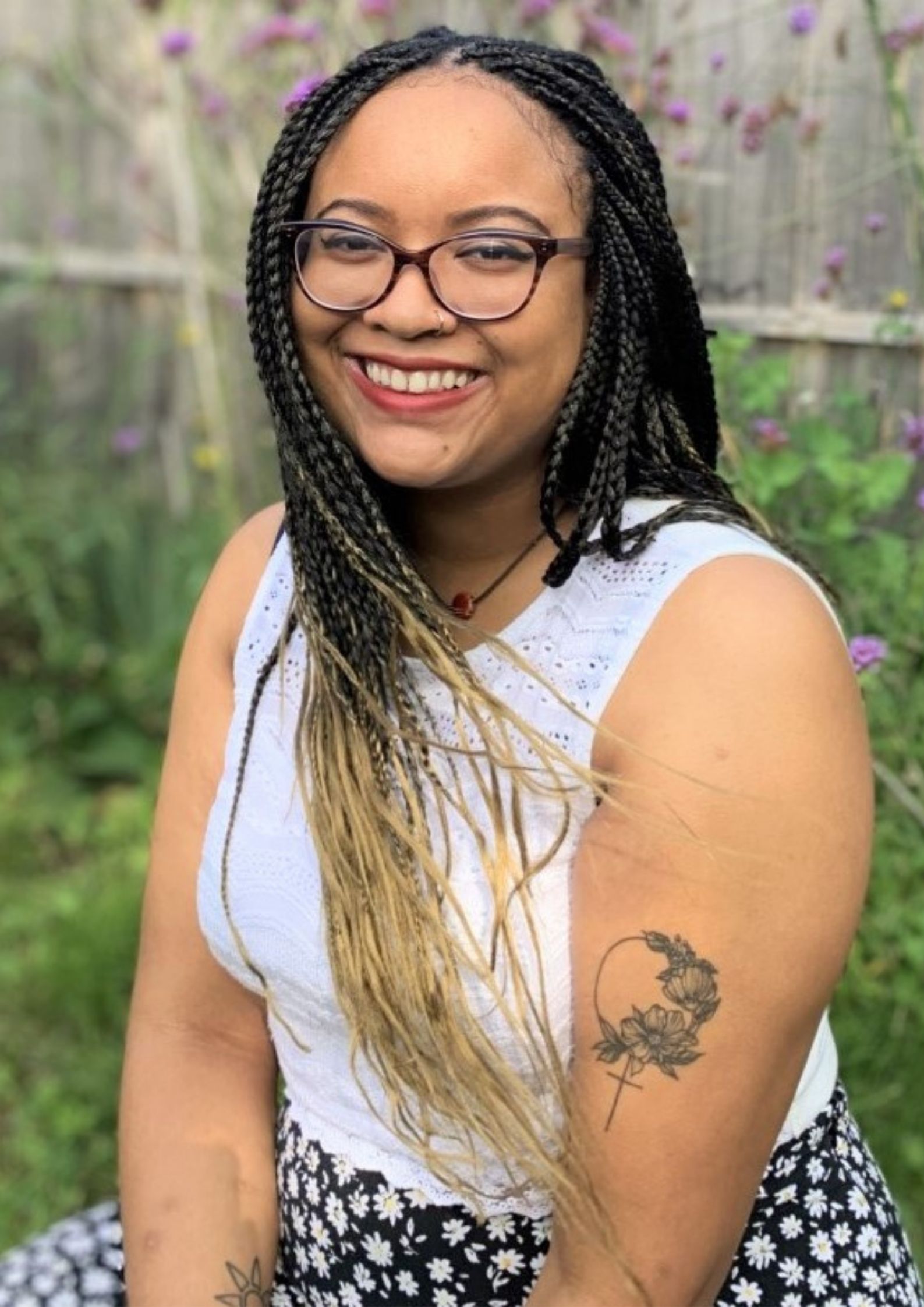 Job title and employer
Olivia (Liv) Andrews is a Fundraising Coordinator for international development charity, Traidcraft Exchange. A self-described "outspoken Black lesbian", Liv is incredibly passionate about challenging injustice, equity and inclusion, anti-racism, and LGBTQ+ rights. She joined the London Friend Board of Trustees in August 2021 and currently serves as Fundraising Lead.
What is the change you'd love to see in our community?
I think that now more than ever, I want to be seeing not just trans inclusion, a real commitment to active trans allyship from cis members of the community.
The trans community in Britain are under consistent fire from right wing groups, "gender-critical" feminists, and the majority of the UK media. On top of this, trans healthcare in the country is nowhere near good enough, with waiting lists for Gender Identity Clinic (GIC) appointments lasting years, and the wait for gender-affirming surgery lasting even longer.
We as a community are bonded in the fact that we all face a form of oppression, we know what it feels like to be on the margins of society but especially for my fellow cis counterparts of the community, we need to be doing the most to stand up for and support the trans community.
I want to see LGB solidarity with the T, we aren't a threat to each other, it's bigotry that's a threat to all of us and we should be doing our part to speak out against this.
What makes you proud of being a Trustee for London Friend?
As a young Black lesbian growing up in London, I am so proud to be part of a board that supports people like me.
When I was looking for trustee roles this year, it was imperative to me that I found an organisation that resonates with me on a personal level and I am so proud to be part of this board.
In particular, it makes me very proud to be part of a very diverse board who bring a range of different perspectives and experiences to our governance and strategic leadership.
One of the most important things on trustee boards is diversity, not just of identities, but of thought, and I am proud to say that London Friend's board absolutely has this.
What is your role as a Trustee?
In general, the role of a trustee is to provide governance and strategic oversight to a charity. The board of trustees are responsible for ensuring that an organisation is staying true to its' charitable objectives and work closely with the Chief Executive to set the direction of an organisation, which is then carried out by charity staff and volunteers.
Due to my background and daily work in charity fundraising, I was invited to serve as Fundraising Lead on the London Friend board. This entails providing help and support to the London Friend on fundraising such as occasionally proof-reading fundraising bids.
What would you say to anybody interested in becoming a Trustee? ​
The most important thing I learnt in my journey to trusteeship was that anyone can be a trustee. It doesn't matter if you've worked in the charity sector before, if you have no prior experience, because you can develop all the key skills in the role and you bring a wealth of experience from what you do in your day-to-day.
I would recommend checking out Getting on Board and the Young Trustees Movement if you're under 30!
DR VIVIENNE SMITH, SAFEGUARDING LEAD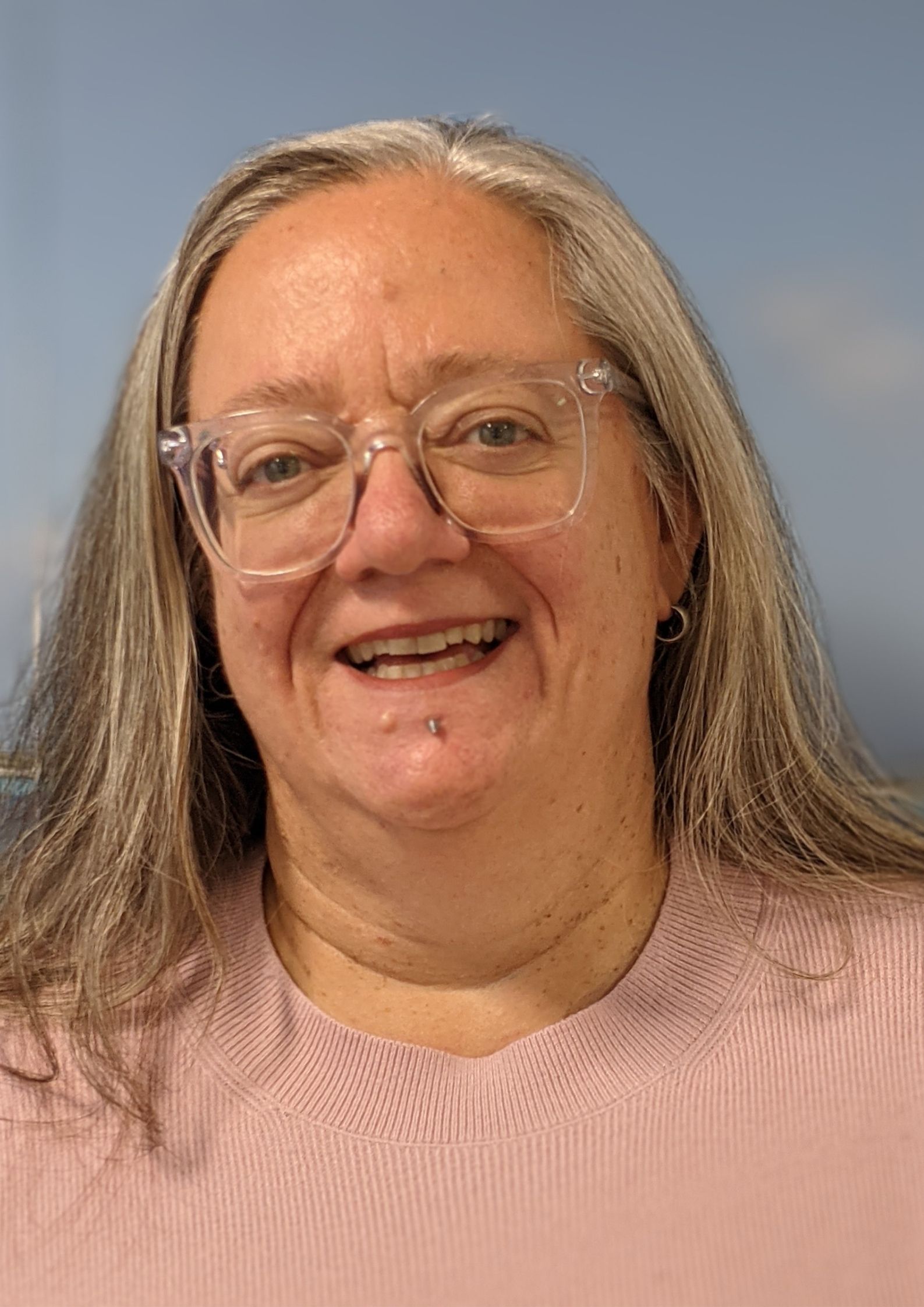 Job title and employer
Chartered Clinical Psychologist
What is the change you'd love to see in our community?
Our community is in reality made up of a beautiful rainbow of diversity. So I would like to see more dialogue and action to challenge racism and champion and advance equality, diversity and inclusivity amongst LGBTQ+ organisations and communities. I think LGBTQ+ organisations need to continue to come together to support one another and work together to deliver the services we need for our communities. My dream is for London to have an LGBTQ+ centre that is home to our diverse organisations, delivering a range of services and support to all LGBTQ+ people.
What makes you proud of being a Trustee for London Friend?
London Friend is the oldest LGBTQ+ charity in the UK for a reason - it delivers much needed support to our communities and continues to innovatively respond to the changing needs and interests of the people it serves. Most importantly, London Friend has always been volunteer led, providing a space for LGBTQ+ Londoners to help deliver support to their communities.
The commitment of the volunteers and small staff team to the work they do and services they provide is inspirational.
I am proud of the work that the organisation does to unite and work with other LGBTQ+ organisations including the local, national and international work championing developments in the field of chemsex and addictions.
What is your role as a Trustee?
I have recently joined as a trustee and have taken on the role of safeguarding lead, providing support to the staff team around issues of risk and safety in relation to their work. Alongside the team, I will be helping to develop safeguarding protocols and link up with other LGBTQ+ organisations to think about advancing our thinking around safeguarding issues.
I hope to work alongside the staff team to support the development of the counselling service.
I will of course also work with fellow board members and the chief executive to oversee the work of organisation.
What would you say to anybody interested in becoming a Trustee? ​
Being a trustee is a fantastic opportunity to give back to your community, to support the development and functioning of the organisations that make such a difference to people's lives.
MUBEEN AHMED
JONAS THOMPSON-MCCORMICK