Chloe Davies, Director of the London LGTBQ+ Community Centre and Head of Finance at UK Black Pride
As Black History Month is coming to an end, we are delighted to feature Chloe Davies (she/her), a proud Black bisexual woman, mother of two, a creative, global inclusion & belonging consultant, chef and entrepreneur. Her work sees her campaigning for inclusion and equality in social spaces, corporate organisations and the wider community. She spent over 15 years working in retail, artist management and PR before starting her own catering company in 2015.
In September 2021 she took on the role of Head of Social Impact for Lucky Generals – the creative company for people on a mission, where she is responsible, in conjunction with management, for setting the company's social impact goals and ensuring that they are met in the most effective and creative ways possible. The role is focused on building a sustainable, diverse and inclusive company culture and output.
Chloe volunteers with UK Black Pride (UKBP), The London Queer Fashion Show (LQFS), is a Director for the London LGBTQ+ Community Centre and an Ambassador for Mental Health First Aid England.
In July 2021, Chloe was shortlisted out of 55,000 nominees for The National Diversity Awards – Positive Role Model of the Year – LGBT. In November 2021 she was recognised 53rd in the OUTstanding Top 100 LGBT+ Executive Role Model List.
We asked Chloe to tell us more about her inspirational work in queer spaces, especially as Director of the London LGBTQ+ Community Centre project and volunteer for UK Black Pride...
I have been volunteering in community spaces for a number of years now and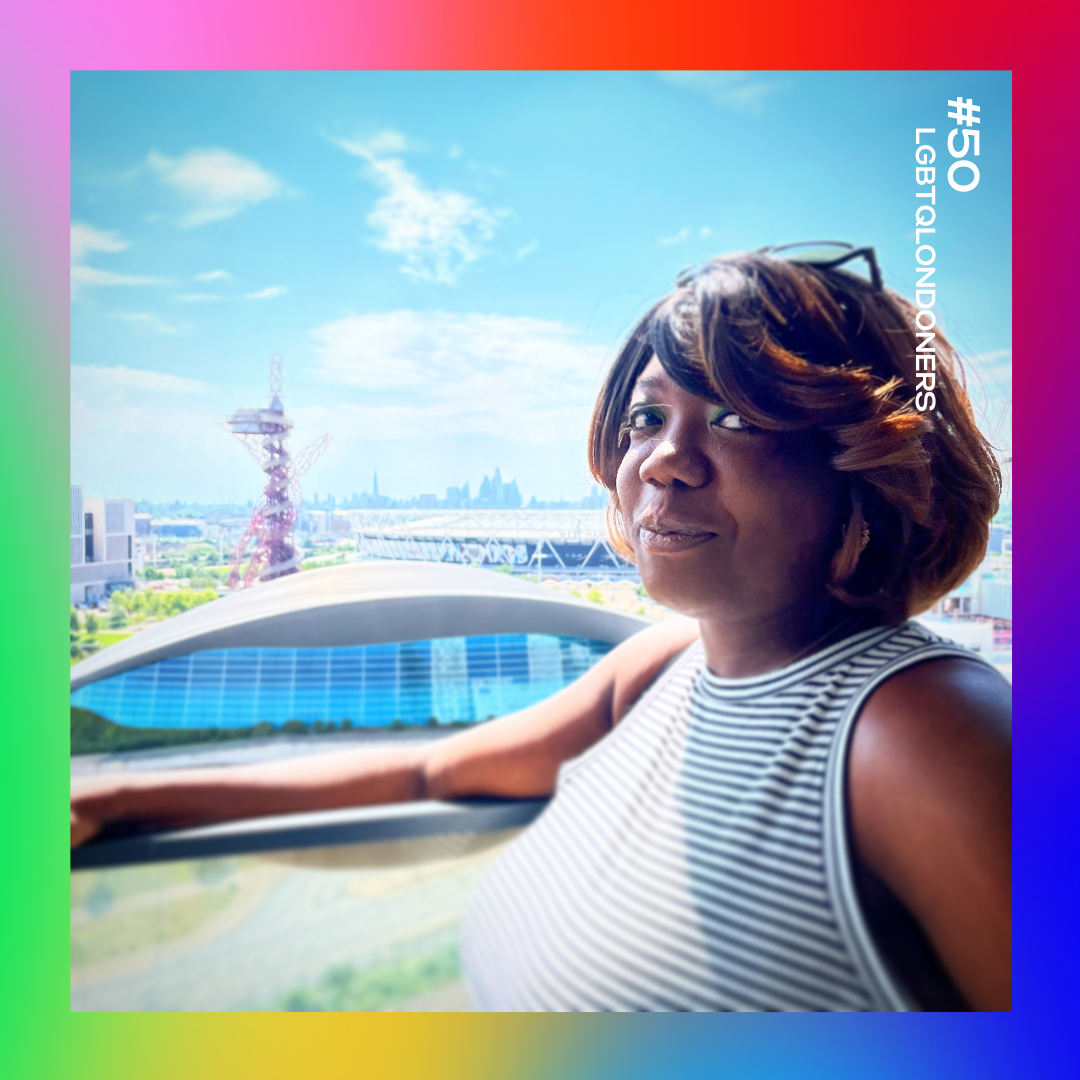 this has always been with a purpose to be in and create positive spaces not only for myself as a Bisexual Black woman but wider for the LGBTQIA+ community, to usualise our experiences with Mental Health and just to have a place to call home and where I felt like I belonged. It was actually 5 years ago yesterday (18th October) that the very first meeting took place for the London LGBTQ+ Community Centre Project. I couldn't be at that one but attended many others, was part of the Community Engagement working group and stayed with the project over a number of years before I was asked to be a Director 2 years ago. We have gone from a 6-month pop up to keeping our doors in our Bankside home open for the next 5 years. The centre acts as a home for anyone within the LGBTQ+ community who has experienced isolation and segregation. We provide solace, support and a place where we can work together as allies. 
I'm also a core volunteer for UK Black Pride. I've been with the organisation for 4 years in a number of different positions but what I am now is Head of Finance. This August we made history and I couldn't have been prouder to be part of it: with attendance at over 25,000 people, we are now the largest Black Pride Celebration in the world. UK Black Pride is a safe space to celebrate diverse sexualities, gender identities, cultures, gender expressions and backgrounds and we foster, represent and celebrate Black LGBTQI+ and QTIPOC culture through education, the arts, cultural events and advocacy.
What is the change you'd love to see in our community?
More collaboration, working together to elevate each other, using our platforms to give space to those who are most marginalised within our wider diverse LGBTQIA+ community. More financial investment into organisations who are doing the work on the ground supporting people. More resource and support and visibility on Mental Health within our community especially the Black LGBTQIA+ communities and more JOY! Lots more JOY!!

Thanks to National Lottery players