Michael Blyth, Senior Film Programmer for the BFI London Film Festival and BFI Flare: London LGBTQ+ Film Festival
Michael Blyth (he/him) is a film programmer and writer who works at the BFI (British Film Institute).
As Senior Programmer for BFI Festivals, Michael leads the curatorial team for BFI Flare: London LGBTQIA+ Film Festival, the largest queer film event in the UK, which takes place over 12 days each Spring. Formerly known as the London Lesbian and Gay Film Festival, BFI Flare has been running for 36 years, showcasing the best in contemporary queer cinema from across the globe, in addition to a selection of archive screenings, talks and discussion events, and club nights.
Since 2015, BFI Flare has collaborated with the British Council on Five Films For Freedom, a global initiative which makes 5 short films available for free online for the duration of the festival. Over the 8 years in which the scheme has been running, over 17 million people have watched the films in over 200 countries and principalities, including many parts of the world where access to LGBTQIA+ content is heavily restricted or where homosexuality is criminalised, and in some cases, punishable by the death penalty.
Another major scheme for BFI Flare is its annual mentorship programme, in partnership with BAFTA and BFI NETWORK, which showcases and supports the next generation of LGBTQIA+ filmmakers working across film and television, with year-round mentoring, career coaching and development opportunities. Since its pilot programme in 2015, the programme has supported 48 LGBTQIA+ filmmakers working towards their debut feature length project or major broadcast/online commission. The programme aims to strengthen professional networks, create new pathways to the industry and offer a space for discussion around the opportunities and challenges facing LGBTQIA+ filmmakers, both in the UK and the global marketplace.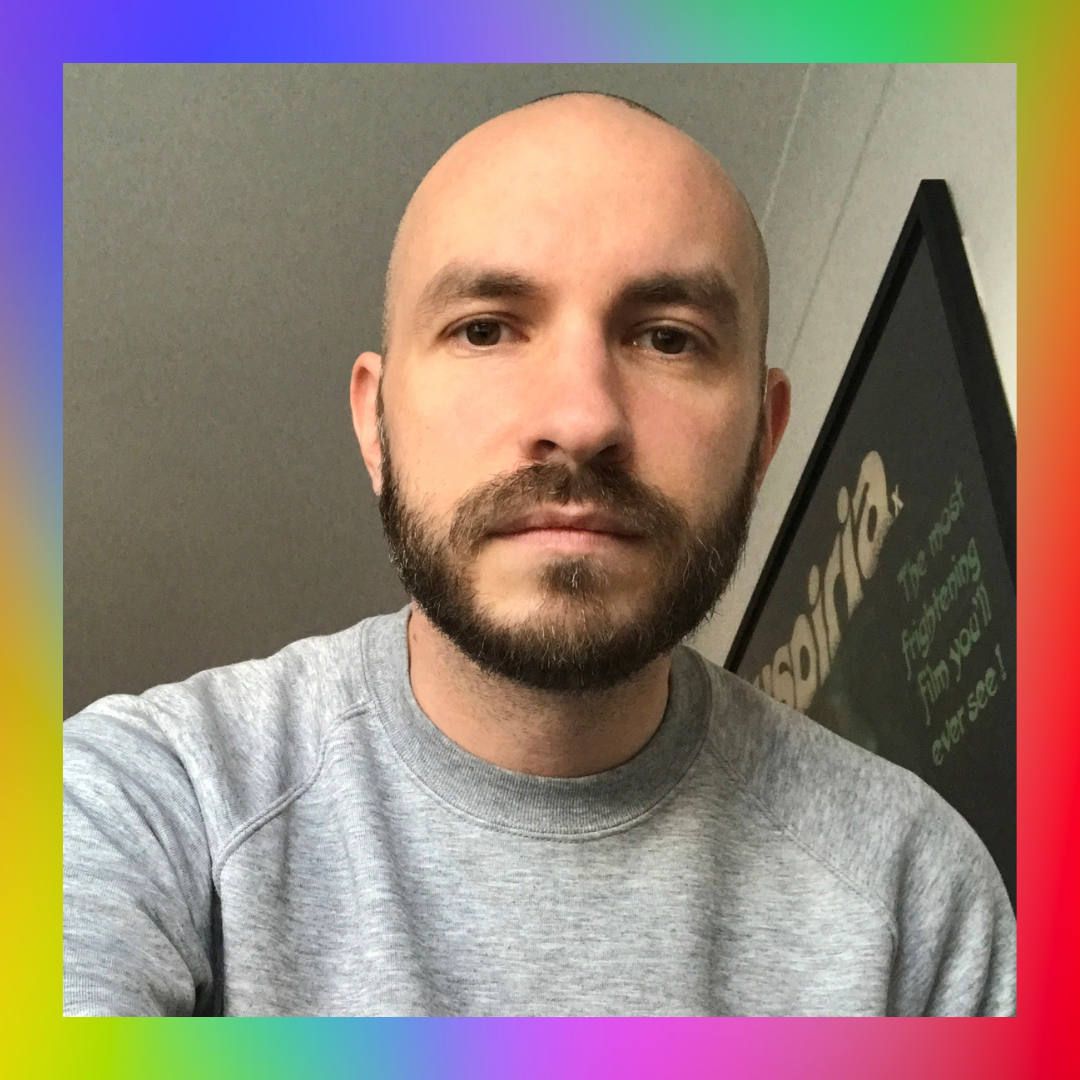 We asked Michael about his work as a Senior Film Programmer for BFI Flare: London LGBTQ+ Film Festival and the importance of representation on screen.
I've been obsessed with film for as long as I can remember, and in my teens, queer cinema played such an important part in helping me understand my sexuality at a time when I so often felt isolated and afraid.
I'll never forget watching Gregg Araki's Totally F***ed Up when I was around 15.
It was the antithesis of all the teen films I had seen before. I was faced with young, queer characters who were angry, depressed, and defiant – they felt like me.
I think that was the first time I truly realised the importance of seeing yourself reflected on screen and all the ways in which that can be such a positive and cathartic experience for queer people.
What is the change you'd love to see in our community?
Although we have seen more queer content hitting screens over the past few years, we still need to see more difference and diversity in the stories that are being told. Gay men continue to dominate in terms of on-screen representation, and we need more lesbian stories, more films that explore bisexual, asexual and fluid identities, and more work which centres on QTIBPOC identities.

Thanks to National Lottery players