Aloysius Ssali, founder of Say It Loud Club
Aloysius Ssali (he/him), a proud member of the LGBTQ+ community, is the founder and leading member of the Say It Loud Club, a grassroots charity providing practical support and a welcoming environment to LGBTQ+ refugees and asylum seekers in the UK.
Aloysius founded the club in 2010, having finally been granted asylum in the UK. As well to running the club, Aloysius used to work with the NHS providing healthcare services to the British public.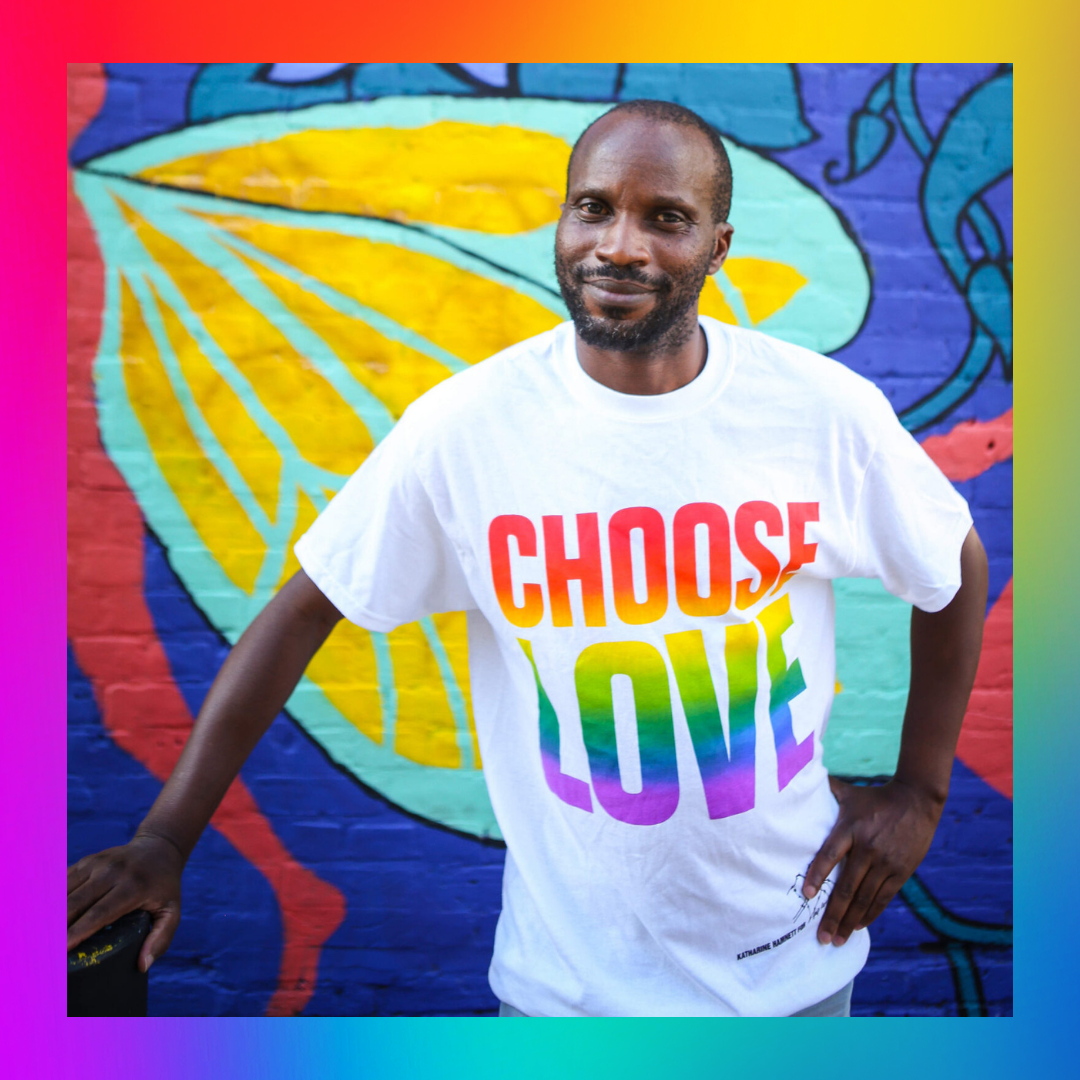 We asked Aloysius to share what has inspired and motivated him as the founder of Say It Out Club, and to talk about his commitment and work to providing support and advocacy for LGBTQA+ refugees and asylum seekers in the UK
I understood the disturbing challenges that face LGBTQ+ refugees as they transit from their country of origin to find a secure and safe place in the UK.
Having lived through this experience, I knew right away that it was my responsibility to use my experience to help others in similar situations.
I had also realised that there were few role models for gay refugees to relate to, particularly those of Black, Asian, or Minority Ethnic backgrounds. Perhaps it is because of long-standing cultural restraints, but there are few well-known openly gay black men or women in the UK.
I felt my path would have been easier if I had someone I could relate to, and so when I was granted asylum, I decided that I would be proudly gay and support anyone coming to the UK dealing with their sexuality or identity.
Shortly after I had founded the Say It Loud Club, people started coming to me asking for support as they felt inspired and empowered and to many, they felt comfortable talking to someone that they can relate to especially since many of our members are from countries especially Africa and Asia where hostile attitudes towards LGBTQ+ people are prevalent.  And for that reason, for these members, SILC gave them a unique opportunity to compare experiences and confront mutual challenges.
As the club continued to grow, however, there were challenges, especially in finding a safe space where our members could feel comfortable talking about their experiences.
How did London Friend support the Say It Loud Club in its early days of becoming the community of LGBTQ+ refugees and asylum seekers?
By this time, I approached London Friend, having met them at a London Pride where we shared space for our stalls.
I didn't know what to expect when I approached London Friend for help, especially since we had struggled to find support and solidarity from various mainstream gay organisations before.
It was clear to me right away that London Friend was ready to listen and spend the time to understand our needs. They opened their doors to our community and allowed us to use their facilities for free. For the first time, we felt part of British society, which enabled us to organise more social and educational events.
In addition to the provision of free facilities, London Friend also provided access to counselling services through their volunteering projects, and this proved quite an important aspect of our project given the difficulties our members faced in trying to access mental health support.
London Friend gave opportunities to our members, to build a bridge and create trust between members and the mainstream, reduce mental health issues (e.g., Depression & Anxiety), open discussion on sexuality to improve self-confidence as well as use London Friend's capacity in facilitating inclusion in society after asylum. Before this, our members were isolated and suffering from loneliness. After moving into our new home, our members continued to be referred to London Friend's counselling services as there is already a relationship of trust which is vital to our community.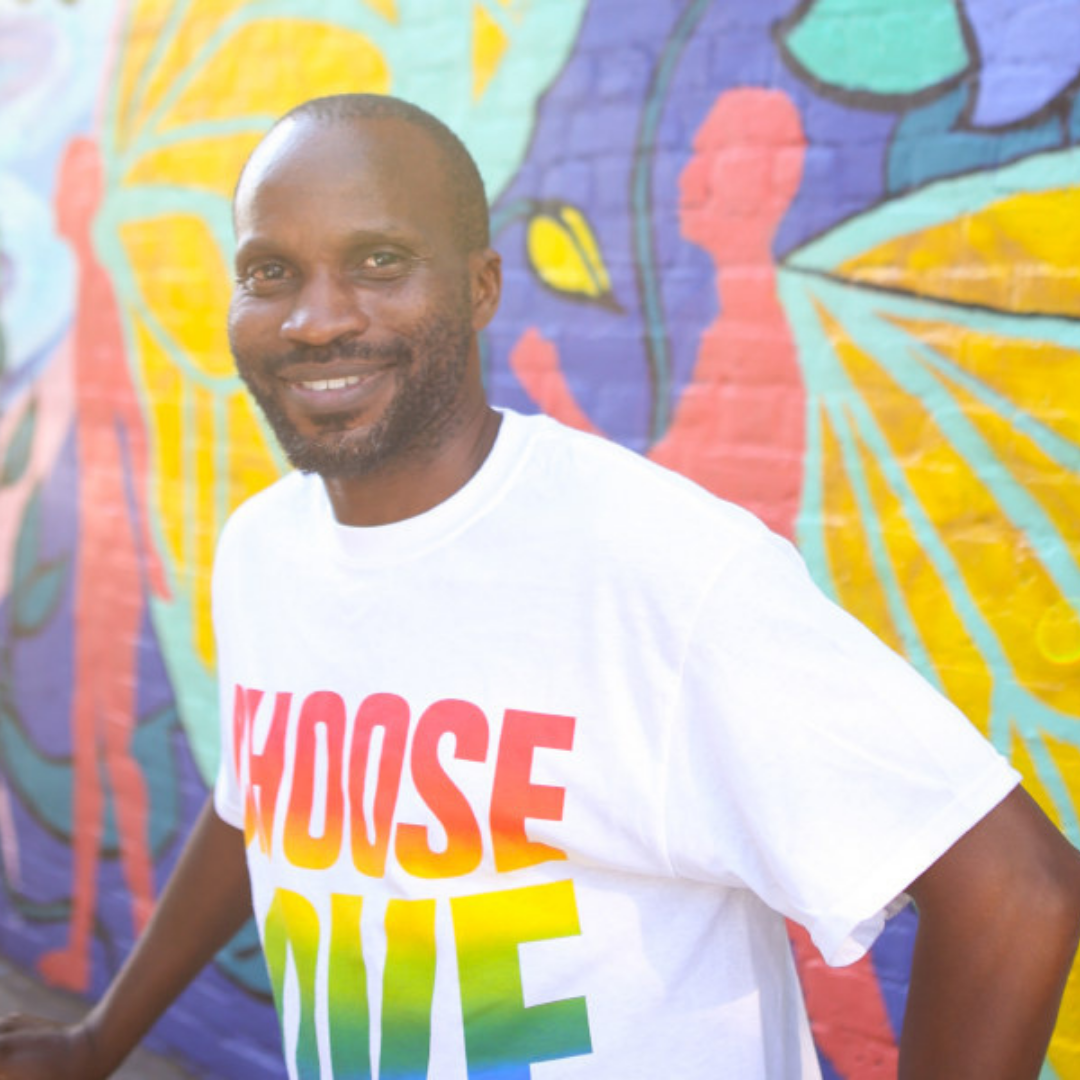 What is the change you'd love to see in our community?
Marking the 50 years of London Friend reminds us of our duty to protect those who are persecuted and in need of protection including promoting policies that protect LGBTQ+ refugees.
It is even more important to reflect on London Friend's achievements over the past 50 years especially in welcoming and supporting ethnic minorities. In return, LGBTQ+ refugees have embraced the UK as their home and are now contributing to social and economic developments.
Times have changed since London Friend was founded 50 years ago and although there have been significant achievements for LGBTQ+ people's rights, the need to campaign for fair policies and the promotion of equality has not.
Those needs are still very much relevant now as it was 50 years ago and therefore crucial that London Friend continues to use their capacity and vast experiences in working with LGBTQ+ as well as providing leadership to defend those very principles that have transformed lives.

Thanks to National Lottery players