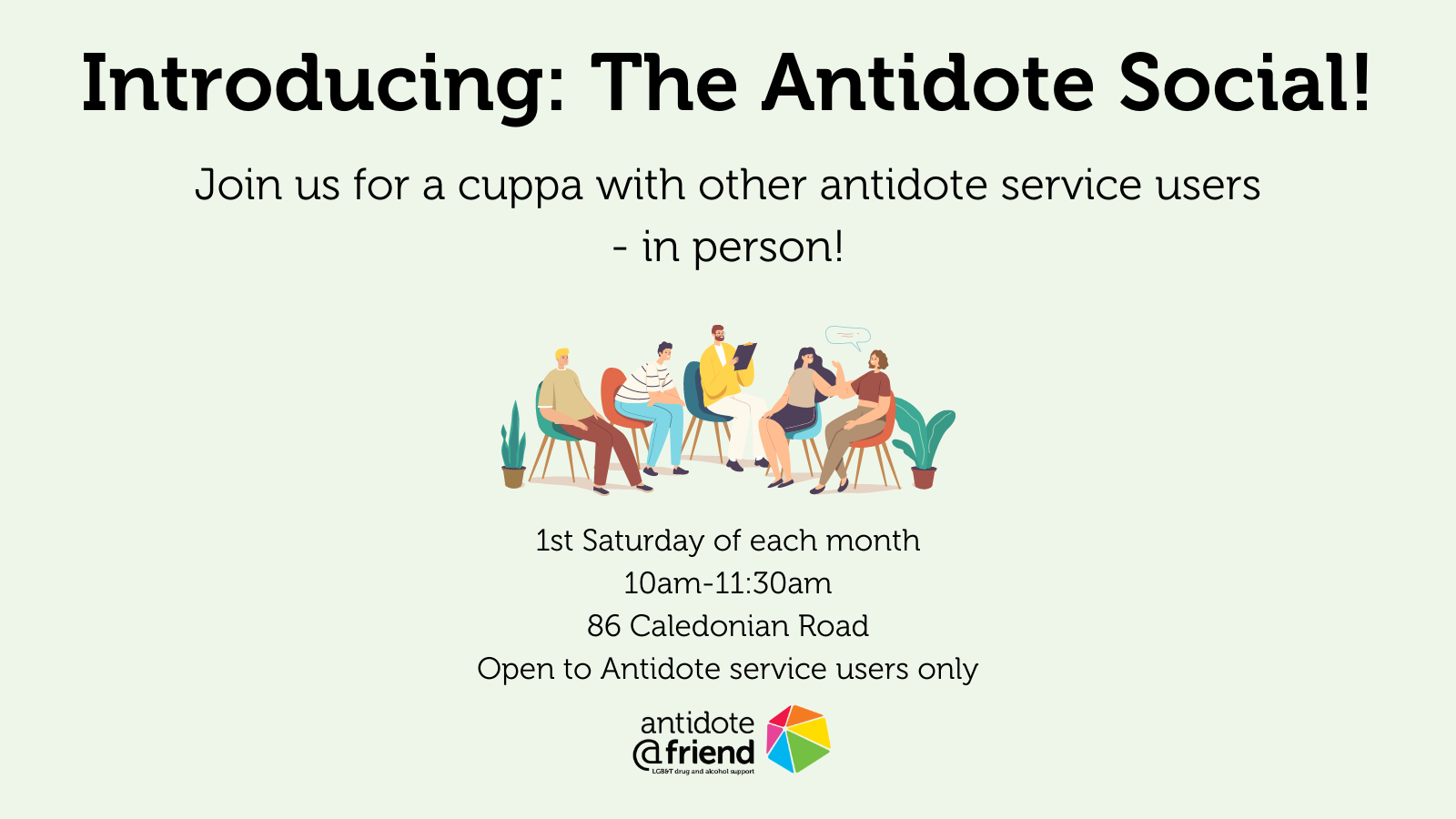 It's been a while!
Come antidote's first in-person event in 18 months!
The Antidote Social is a space for conversation, connection and community (CCC). Service users can catch up with each other, meet old and make new friends in a safe space over a cuppa. In person at London Friend Kings Cross.
All attendees must have already completed an initial antidote assessment prior to attending.
*This is not a drop-in service, for structured support please attend our Monday & Thursday drop-ins.
WHEN: 1st Saturday of each month, 10am-11:30am (starting 2nd October 2021)
WHERE: 86 Caledonian Road
The Antidote Social Etiquette:
Please attend sober and to not have recently used or be on a comedown.
Please remember that this is not a drop-in service, limit talk about drug/alcohol use as it may be triggering for others.
Please respect everyone's space and choice to wear a face covering or not. Please wash your hands/use sanitiser.
Please have phones switched off or on silent where possible, no recording or taking photos.
Please respect everyone's right to privacy and confidentiality, what is discussed between service users at the social should remain that way.
Please respect each others differences and remember that any form of discriminatory behaviour will not be tolerated.
Please enjoy and have fun.
If you have access requirements please let us know in advance. Please see our accessibility statement here.
Contact: julian@londonfriend.org.uk
No sign up necessary.