We're very sad to learn of the death of one of London Friend's longest-standing supporters, David Flemming. A long-time service user, David offered much-valued peer support to others attending our men's groups Turning Point and Mattrix for many years.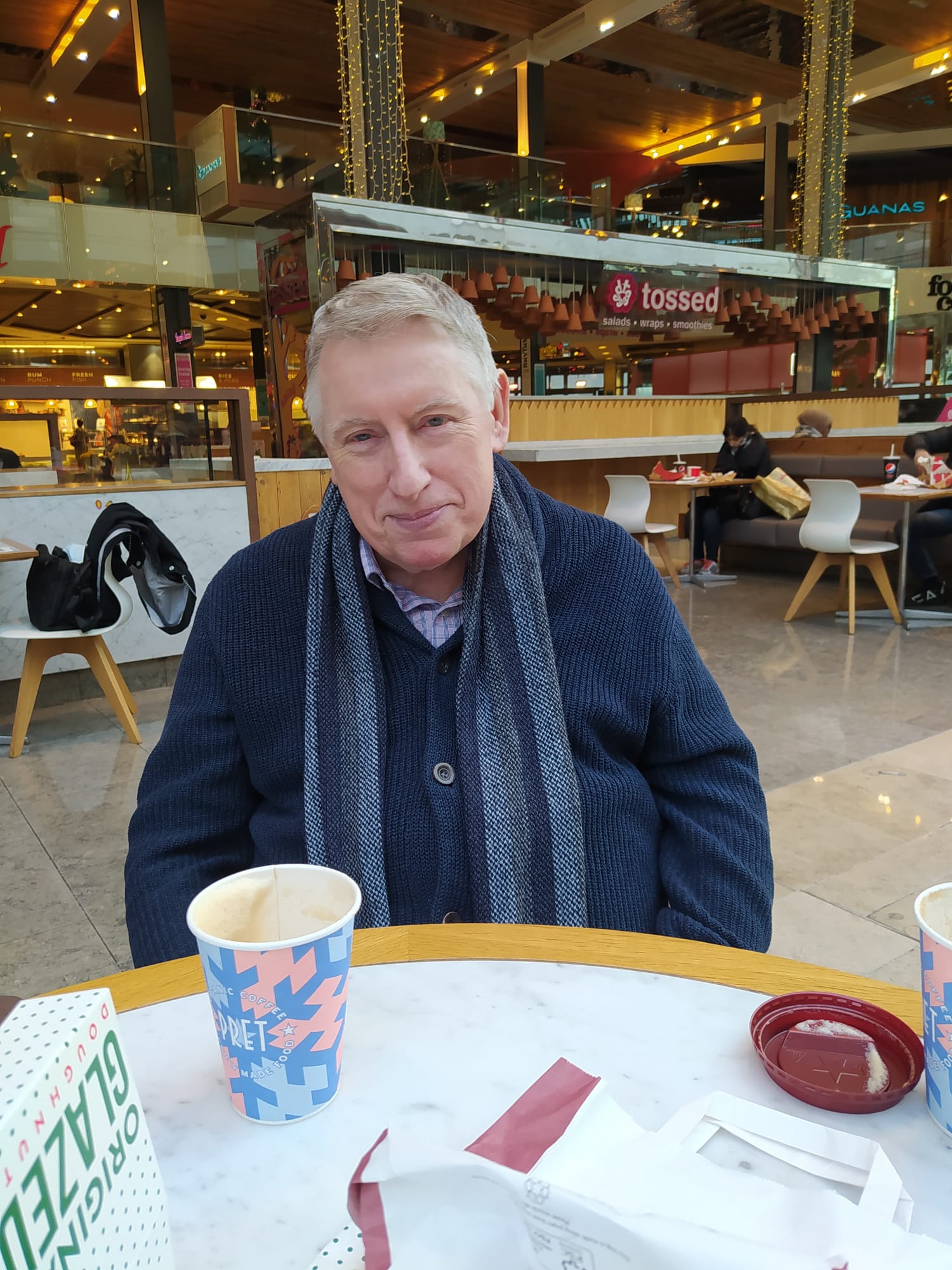 Our Turning Point volunteers paid tribute to David:
London Friend recently lost one of its dearest long-standing supporters, David Flemming. David, a valued member of Turning Point and Mattrix will be sorely missed by volunteers and all who accessed the groups.

In the early 70's David walked through the doors of London Friend, as a man in need, who was unsure of what he was looking for.

An unapologetic, unashamed man he became a mentor and advisor of those men who would follow in his footsteps.

The thing that David shared the most was his love for his partner Mickey. An inspiring story of a love that lasted until the very end.

Despite Mickey's passing from Aids in the 90's, David continued to talk about the enduring love they had shared, forever inspiring all the guys who came through those same doors.

David lived his life as a gay man in its fullest sense right up until the end, never once believing anything was impossible.

The impact David had is immeasurable and these groups will never be the same again. Thank you David for all you have given us all.

And finally, as David himself said: "this might be the only shot you ever get. Enjoy them and enjoy life. Because that's what we did. "
David's cousin Bev has also sent this tribute from his family:
David's life went from a time when being gay was illegal to seeing pride in London and countrywide sites.

From a life, as family, we knew nothing about.  But we are learning, how he helped people's lives and was appreciated.

Thank you all from us for all your memories and kind thoughts.

David's Family.