Summer Camp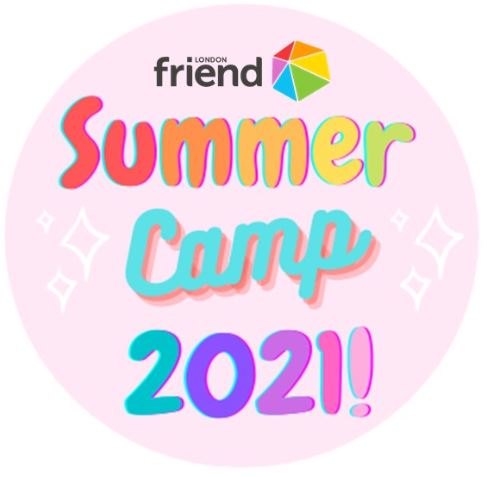 The London Friend Summer Camp is a series of one-off workshops and discussion groups designed to bring people together during the time of the ongoing pandemic. In order to provide a COVID secure environment all of the Summer Camp events will take place
Friends House
close to Euston station. You can find it on the map
here
. Please read our
Safer Spaces Policy
before attending any of these sessions.
SESSION 1: IMPROV AND JOKE WRITING WORKSHOP WITH CERYS BRADLEY
When: Tuesday 20th July, 1:45pm-4:30pm What: Intro to Improv and Joke Writing is an introduction to the world of performing improv and writing jokes. Through games and short activities, we'll cover the basics of being funny – everything from saying "yes" to being specific to writing the perfect punchline. Book via
Eventbrite
to secure your space.
SESSION 2: COMMUNITY AND BELONGING WORKSHOP WITH CLARA MONROY
When: Tuesday 27th July, 6:15pm-8:45pm What: In this workshop you will have an opportunity to explore how you have experienced community and belonging in the past and what kind of connections have been meaningful to you. You will be able to reflect about the impact that these experiences have had on you and how they compare to your experience within the LGBTQ+ Community. The session will include a small group exercise and a group discussion. Book via
Eventbrite
to secure your space.
SESSION 3: DISCLOSURE SCREENING AND DISCUSSION WITH SIOBHAN SNOWDON
When: Tuesday 3rd August, 1:45PM-4:45PM What:
Join us for a screening of Disclosure (2020), which reveals the cultural power and consequences of trans representations within the media. The screening will be followed by a discussion facilitated by Siobhán (one of our very own volunteer counsellors).
Book via
OutSavvy
to secure your space.
SESSION 4: TBC
SESSION 5: 'SELFISH' CREATIVITY AND PERSONAL POETRY WITH ANTONIA KING
When: Tuesday 17th August, 1:45pm-4:30pm
SESSION 6: BREATHWORK AND THE ART OF TRANSFORMATION WITH JORDAN TURNER
When: Tuesday 24th August 2021, 6:15pm-8:45pm
SESSION 7: NON-NORMATIVE RELATIONSHIPS WORKSHOP WITH LJ POTTER
When: Tuesday 31st August, 1:45pm-4:40pm
SESSION 8: CREATIVE WRITING AND NARRATIVE BUILDING WORKSHOP WITH JULIET JACQUES
When: Tuesday 7th September, 6:15pm-8:45pm