On Wednesday 22nd September, the UK joins forces to celebrate everything great about fitness and physical activity. National Fitness Day  is a chance to raise awareness of the importance of being physically active and highlight the benefits of movement to health outcomes, wellbeing, and mental health.
To celebrate National Fitness Day, we've invited Jūlija Ruseviča (she/her) - Founder and Facilitator Iridescence Dance, inclusive community contemporary dance classes for the LGBTQ+ community, to write a guest post for us!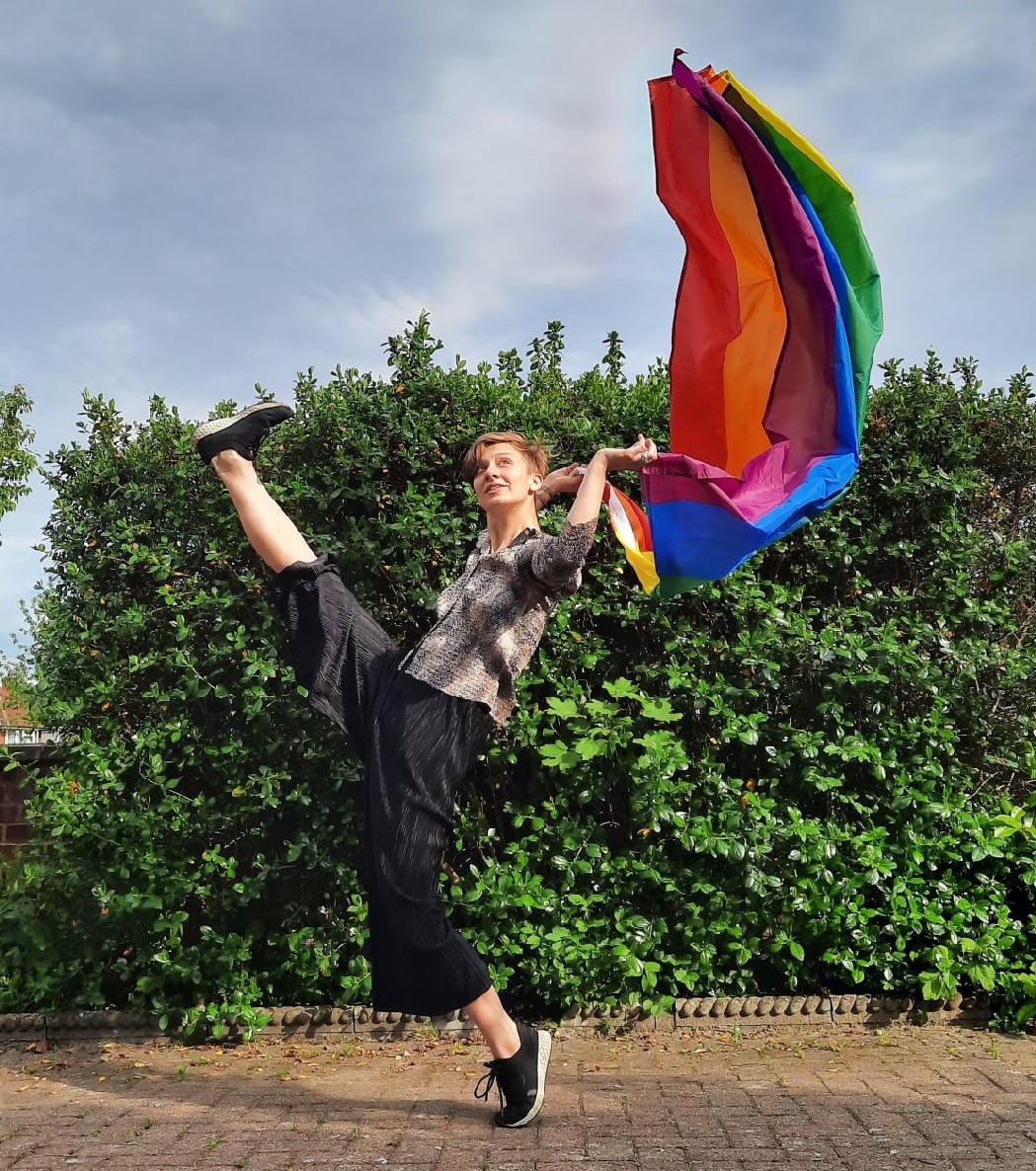 Jūlija Ruseviča (she/her) is a professional dancer, dance teacher, choreographer and drag queen. She was born in Riga, Latvia.  She moved to Germany in 2014 to study BA Dance Education at Palucca University of Dance Dresden. In Germany, she taught dance in several dance schools, led an experimental contemporary dance company Las Tapas Dane Lab and performed in state and private theatres.  She currently lives in London, studies MA Education with Special Educational Needs and Disability at Anglia Ruskin University and continues her artistic career.
Before I start, I want to say that I am not a scientist, my knowledge in psychology is limited, and the thoughts I will share here are based on my experience as a dance teacher, dance practitioner and a lesbian. I am a white, non-disabled cis woman, and I acknowledge my privilege. The dance industry is huge, and our lives can be quite different, so our experiences can vary. If you have any feedback, comments, or questions regarding my piece, please do not hesitate to contact Iridescence Dance, I would love to read it.
Dance and creative movement are wonderful ways to express yourself, no matter how basic they can sound. You do not need to graduate from a professional dance school to be able to dance, and, quoting Rudolf von Laban, "Everyone is a dancer". There is a lot of philosophical talk about "What is dance?" and "Where is the line between dance and brushing your teeth etc.?". We do not need to go there; let us say that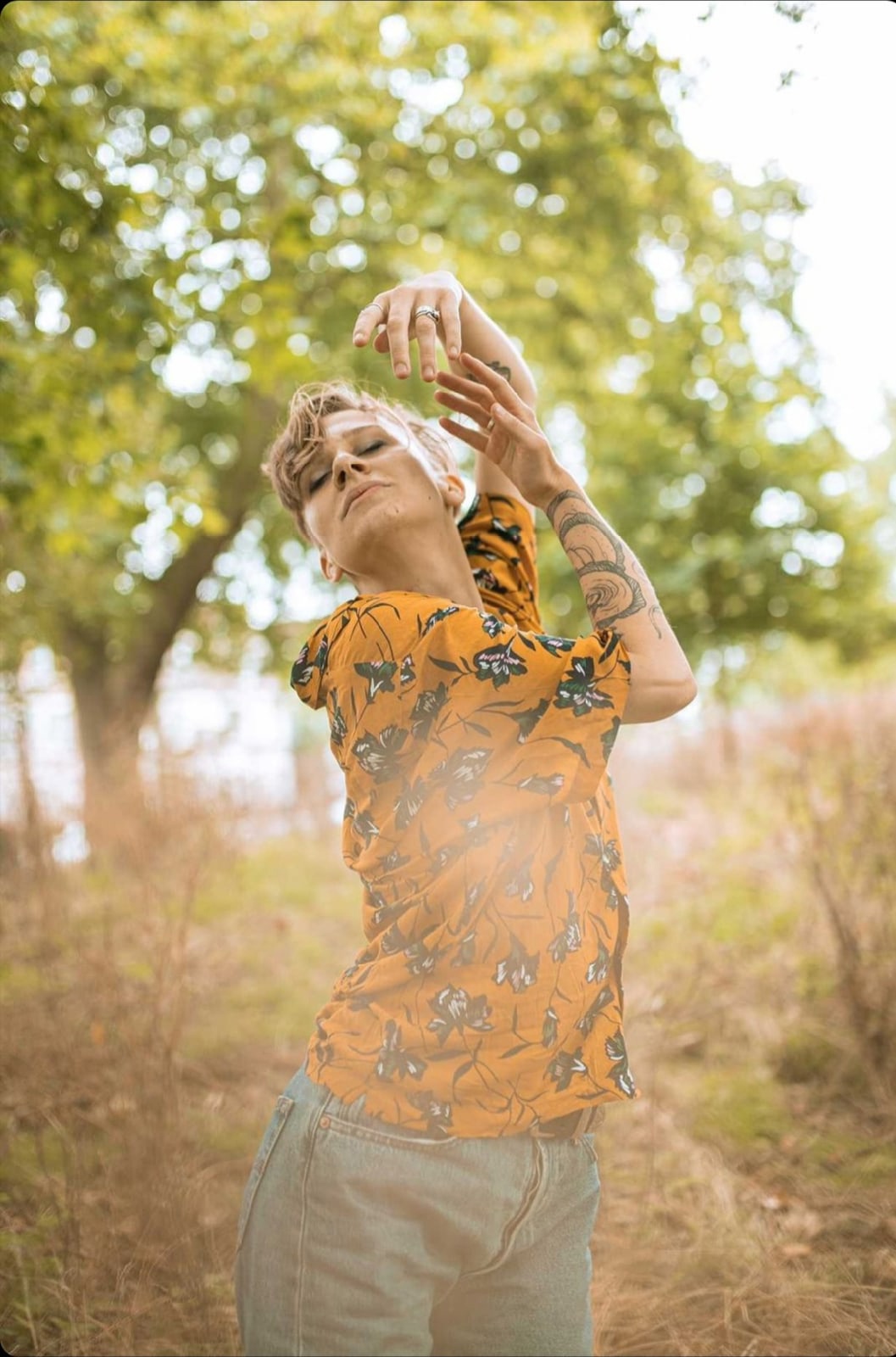 dance is a way to connect to your body, other people (if you wish) and to non-verbally express yourself.
My dance was loud and queer even before I was loud and queer. After the premiere of my first big choreography, "The breakfast of the cosmonaut", which was about a particular time in the history of my country, my friend came to me and said: "Oh, that was a very personal piece for you, wasn't it?", they meant it regarding my sexuality. I was surprised because I choreographed this as a story about Latvia, but then I watched the video recording, and I had no choice but to agree with them.
Subconsciously I created a very sapphic piece because the movement was a way for me to express some of my most important thoughts and feelings without putting them in actual words. It doesn't need to be about your sexuality or gender identity, or anything this personal: movement is one of the best ways to express your daily thoughts in an abstract, non-verbal way.
Connection to your own body is essential for your physical and mental health. On one side, knowing your body and learning how to move in different ways helps you understand it better.  For example, if you fall on the street, your body will automatically catch you so that you will not injure yourself. On another side, many LGBTQ+ people struggle with their body image, for example with "beauty standards", gender dysphoria etc. The journey to accepting and loving your own body can be long and difficult. Still, if you regularly explore what your body can do, how it feels when you move in diverse ways, you will grow more familiar with yourself, which might lead you to acceptance and self-love.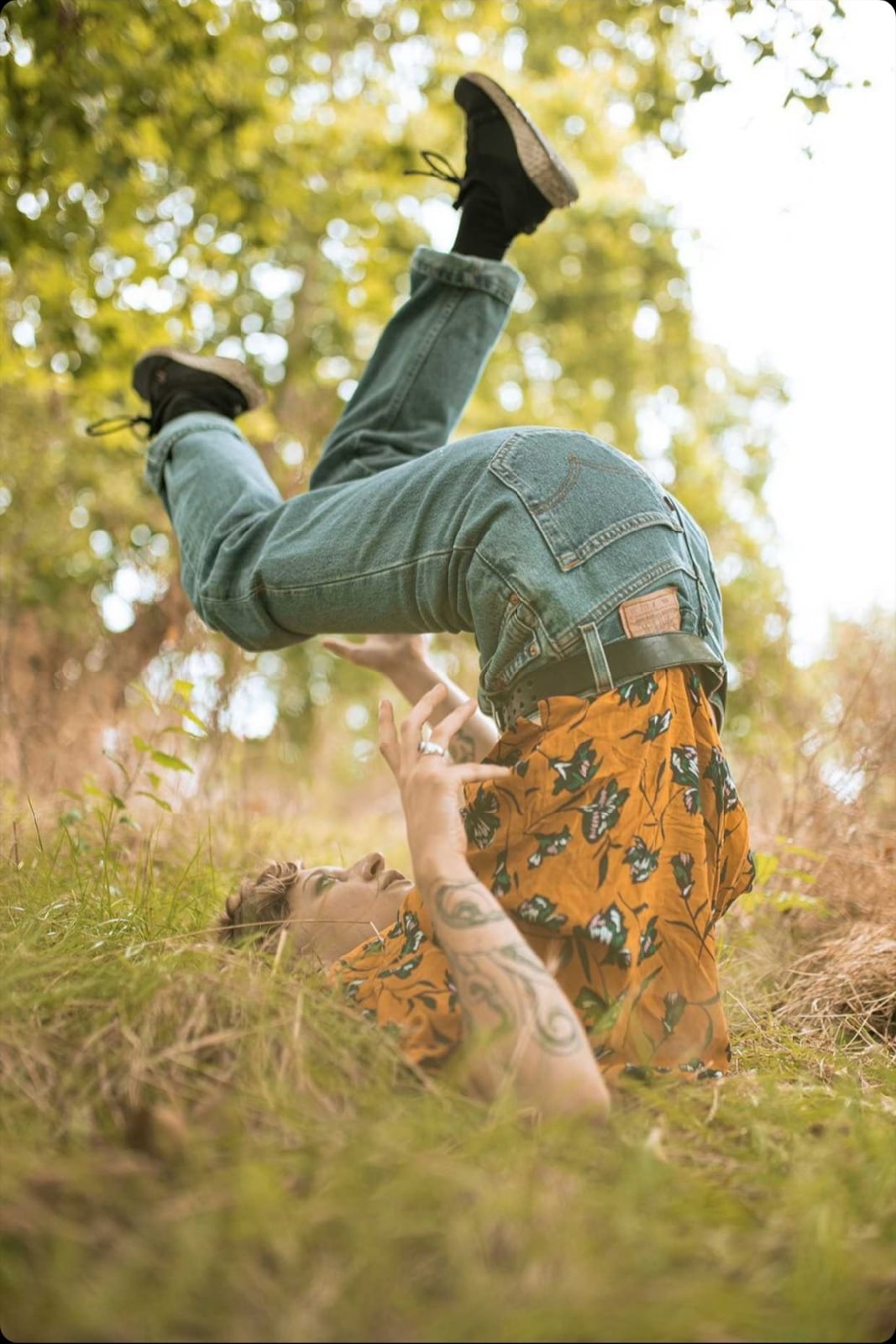 Another important aspect of the dance practice is that is mostly a social one. You meet new people, spend time with them and create this common experience. At the end of each Iridescence dance class, we have time for "biscuits and talks", so everyone can relax, ask questions about the lesson, and just have an open chat about anything that comes to mind. There are many social LGBTQ+ groups, but sometimes they can bring up social anxiety when you arrive at the place, and there is an expectation to say something and interact in a particular way.  In my experience, it can be easier to start communicating with others if you have already spent at least an hour creating the common experience of dancing together. You have faced challenges together, you have asked questions, you have tried to memorise movements together, you have learned something together. This shared experience brings a sense of belonging and make people relax.
Sometimes, when we think about dance, we imagine daunting ballet schools and the Royal Opera House, but it doesn't need to be this way. Dance is for everyone, and you won't be left alone without any guidance or help. There will always be a teacher to support you and help you learn more tools. Many of the Iridescence Dance participants say that they feel more grounded, relaxed, and calm after the dance session. You leave your everyday worries outside and concentrate on the clear tasks and connect to your body and your senses while being active and creating new experiences. The LGBTQ+ community needs more sober spaces for people to connect without feeling the pressure to consume alcohol to socialise.  Dance and movement practice classes are wonderful ways to do that and explore your creativity.
You can book your place for the weekly Iridescence Dance inclusive contemporary dance classes on Eventbrite here:
Date: Wed, 22 September 2021
Time: 18:30 – 21:00 BST
Location: Sunshine International Arts C.A.F.E, 209A Coldharbour Lane, London, SW9 8RU