London Friend and Adfam are working together on a project to provide information and support for partners, families and friends of people that engage in chemsex.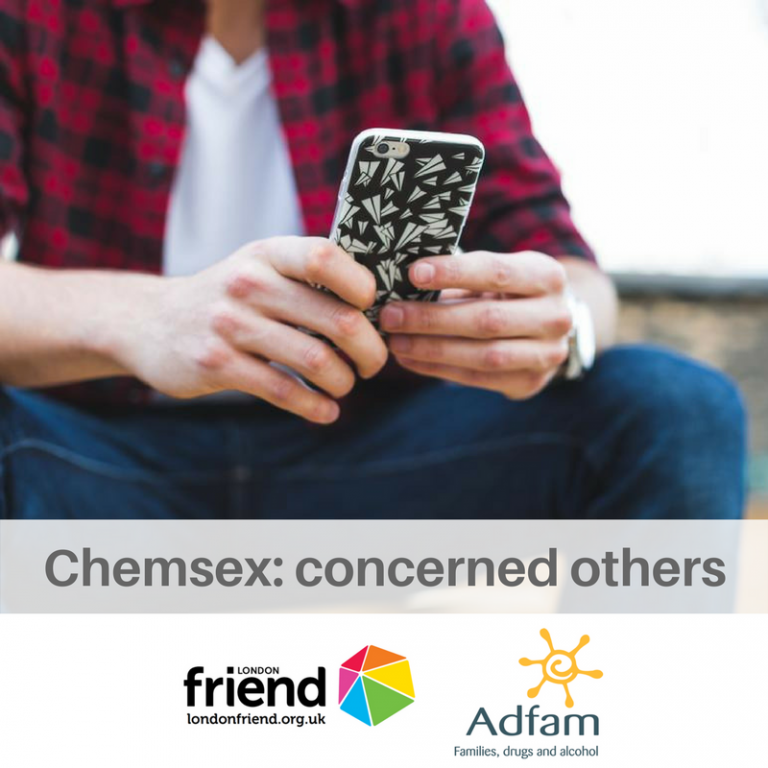 London Friend is a charity that works to promote the health and well-being of LGBT people and Adfam is a national charity that works to improve support for families and friends of people affected by drugs and alcohol.
Chemsex is sexual activity between gay and bisexual men under the influence of specific drugs, usually methamphetamine, mephedrone and GHB/GBL to enhance and stimulate sex. It often takes place with multiple sexual partners and sessions of long duration, sometimes over several days.
As the first stage of the project we are running an online survey to establish an evidence base and to understand the concerns of partners, families and friends of someone engaging in chemsex, how well they understand the issue, experiences of support and what support they would like access should it be made available.
The survey will take around 5 minutes to complete and all responses will be kept strictly confidential.
If you have any questions please contact Rob Stebbings at Adfam.